Andy Cohen diagnosed with skin cancer after being urged to check out black dot on lip
Watch What Happens Live host says he was a former 'tanorexic' and initially dismissed spot as nothing
Click to follow
The Independent Online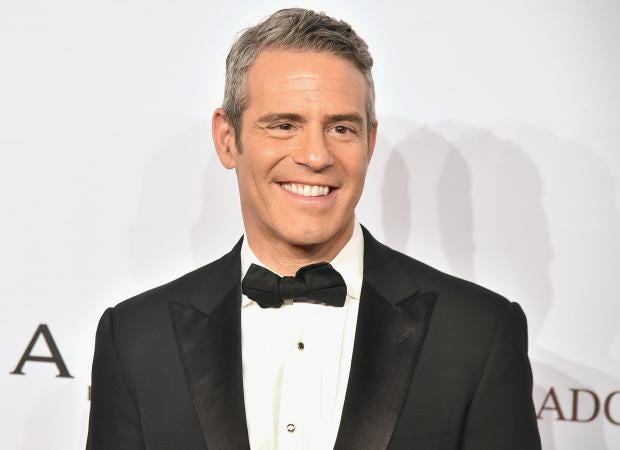 Andy Cohen has discussed how he was diagnosed with skin cancer after being urged to check out a black dot on his lip by Kelly Ripa. 
The Watch What Happens Live host appeared alongside Ripa on her show Live With Kelly and thanked her for pushing him to visit a doctor after noticing a black spot on his upper lip. 
Cohen, 48, said he initially dismissed the spot as nothing but Ripa and her husband were "dogmatic" about him getting it checked out.
People news in pictures
People news in pictures
1/6

Amber Heard urges domestic violence survivors not to be silenced. Actress says system must be changed to allow abused women to feel comfortable coming forward

Reuters

2/6

Prince Harry's visit to The Caribbean marks the 35th Anniversary of Independence in Antigua and Barbuda and the 50th Anniversary of Independence in Barbados and Guyana

Getty

3/6

Gigi Hadid Offers Apology for Mocking Melania Trump at AMA's

Reuters

4/6

Andy Cohen diagnosed with skin cancer after being urged to check out black dot on lip

Getty

5/6

US President Barack Obama beside recipients of the Presidential Medal of Freedom during a ceremony in the East Room of the White House in Washington, DC

EPA

6/6

Spice Girls' Mel B offers £4,000 reward to catch thief who broke into car outside her Los Angeles home

Getty
After eventually visiting a dermatologist, Cohen was diagnosed with a melanoma, a type of skin cancer which is particularly dangerous because it can spread to other parts of the body. It is thought to be partly caused by exposure to UV light. 
"Finally, I did, and it was melanoma and they removed it and the whole thing, and I just want to thank you because you were so dogmatic," Cohen told Ripa. "The lip heals very well and I really had a chunk removed out of it. And it's all fine."
"I am tanorexic. I love the sun, I really do, but be careful," he said. "And I, of course, never thought that that kind of thing would happen to me and it will change my relationship to the sun." 
Reuse content
Comments