Desmond Tutu's daughter says the former Archbishop of Cape Town will be home again in "a day or two", after being admitted to hospital.
Archbishop Tutu is staying in a hospital in Cape Town, where he is being treated for a "persistent infection."
The Archbishop, who rose to notoriety fighting apartheid in the 1970s, has retired from public life, although he continues to be an iconic figure around the world for his work with the United Nations, the Catholic Church, and in peace movements. 
The Desmond & Leah Tutu Legacy Foundation, a charity based in South Africa, released a short statement, in which his daughter, the Reverend Canon Mpho Tutu, said she hopes Tutu will be home again in the near future.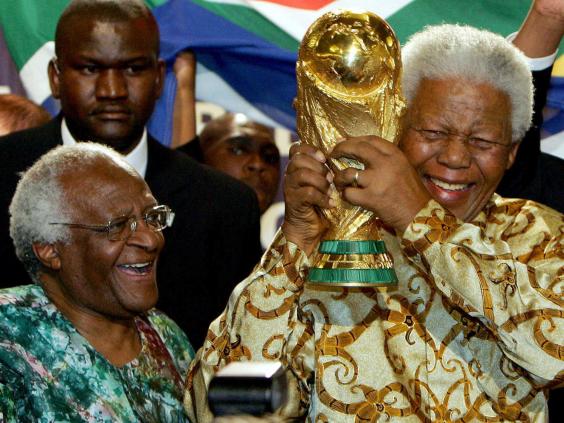 Details of the Archbishop's condition remain unclear, although well wishers have been heading online to wish him a speedy recovery.
@Radio702 A speedy recovery indeed, he (Archbishop Desmond Tutu) is our voice of reason in trying times and a sage and a source morality.

— SAMKELO18 (@SAMKELO18) July 15, 2015
@Abramjee : Sending best wishes for a speedy recovery to Archbishop Desmond Tutu, father of our nation and great inspirational figure....

— Menzi Kulati (@menzikulati) July 15, 2015
The 83-year-old was diagnosed with prostate cancer in 1997, subsequently becoming a patron on the South African Prostate Cancer Foundation.
As a baby, Archbishop Tutu survived and illness thought to be polio, and in his teenage years battled tuberculosis.
Although he retired from public life in 2011, making the announcement on the day he turned 79, he continues to travel and make occasional public appearances.
Reuse content