Barack Obama's wife Michelle may have been criticised for dressing like a character on The Good Wife, but the President's outfit hardly stood out.
It's not easy being a woman in the spotlight, as everybody saw when the news about lawyer Michelle Obama's jacket was splashed across Twitter.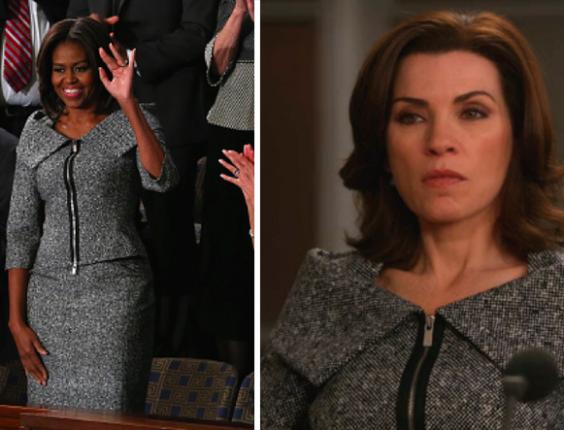 But Mrs Obama wasn't the only one emulating pop culture chatacters. While she was being slated for wearing the same suit as Alicia Florrick, the first lady on political TV drama The Good Wife, the President and his chums were all wearing similar dark suits and ties in an apparent homage to Reservoir Dogs.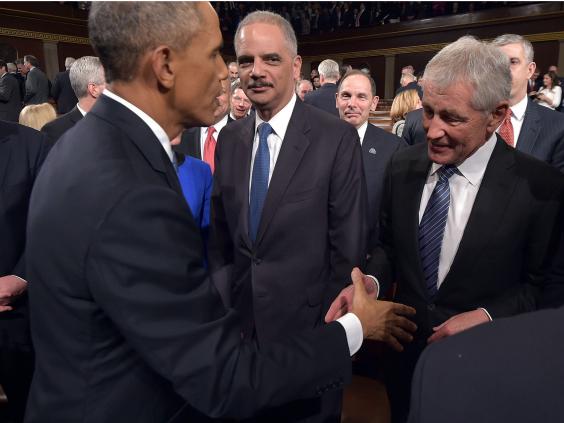 President Obama, Secretary of Defence Chuck Hagel and Attorney General Eric Holder looked smart in their classic ensembles, as they emulated the classic Quentin Tarantino heist flick.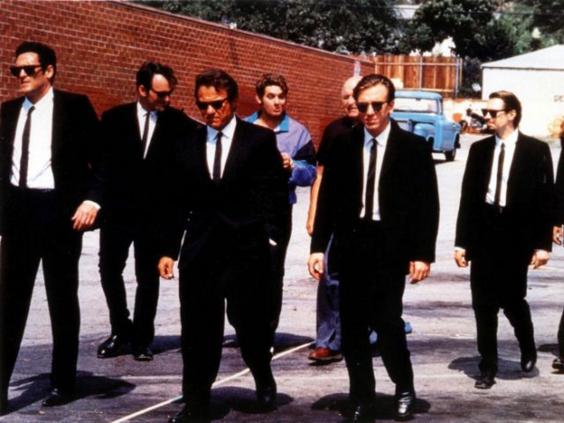 President Obama also gave a speech, which was overlooked while pundits squabbled over whether he'd come as Mr Pink or Mr Blue.
State of the Union address: President Obama's speech
State of the Union address: President Obama's speech
1/8 State of the Union

U.S. President Barack Obama shakes hands with Speaker of the House John Boehner (R) as Vice President Joe Biden looks on at the end of President Obama's State of the Union address to a joint session of the U.S. Congress on Capitol Hill in Washington

2/8 State of the Union

US President Barack Obama departs following his State of the Union address on Capitol Hill in Washington

3/8 State of the Union

Barack Obama delivers the State of the Union address to Congress

Getty Images

4/8 State of the Union

U.S. President Barack Obama blows a kiss to his wife, first lady Michelle Obama who was sitting in the gallery, at the end of his State of the Union address to a joint session of the U.S. Congress on Capitol Hill in Washington

5/8 State of the Union

US First Lady Michelle Obama looks at guest Rebekah Erler as President Barack Obama mentions her and her family during the State of the Union address at the US Capitol in Washington

6/8 State of the Union

Alan Gross (C), recently freed after being held in Cuba since 2009, pumps his fist after being recognized by U.S. President Barack Obama during the State of the Union speech in the House chamber of the U.S. Capitol in Washington

7/8 State of the Union

U.S. lawmakers pay tribute to the victims of the Paris attacks by holding up pencils during U.S. President Barack Obama's State of the Union address to a joint session of Congress on Capitol Hill in Washington

8/8 State of the Union

U.S. President Barack Obama arrives to deliver his State of the Union address to a joint session of Congress on Capitol Hill in Washington
Reuse content