Italian mafia boss Bernardo 'The Tractor' Provenzano has died in prison, aged 83.
The country's Department of Prisons said he had been pronounced dead at San Paolo hospital in Milan, where he had been receiving treatment since 2014. 
Widely thought to have been the head of the Corleonesi, the Sicialian Mafia faction that originated in the town of Corleone, he was a fugitive from the law for an unparalleled 43 years from 1963 until his capture in 2006.
Known as Binnu u tratturi - Sicilian for "Binnie the tractor" - because, according to one police informant, he "mows people down", Provenzano was known for his low-key but ruthless approach to running the crime organisation.
He is understood to have taken over the Sicilian Mafia, also known as Cosa Nostra, in 1993 after former 'capo di tutti capi' - boss of bosses - Salvatore 'Toto' Riina was arrested and later jailed for life for ordering dozens of murders.
Previously responsible for overseeing the crime group's financial dealings during Riina's period as godfather, he was key to the organisation's increased involvement in heroin trafficking 
Provenzano had been convicted in absentia of the same murders, including bomb attacks that killed two prosecutors in the so-called Maxi Trial, a criminal trial between 1986 and 1987 against hundreds of mafiosi for a multitude of crimes.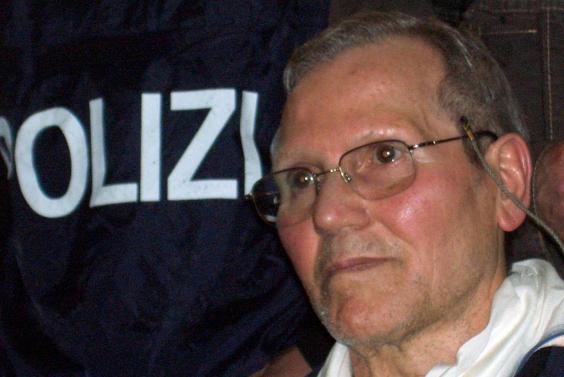 He is said to have been central to a division within the Cosa Nostra that emerged in 2002.
As a member of the more moderate 'Palermitani' wing, he reportedly found himself engaged in a struggle with more hardline figures including Riina, who favoured a return to a more violent approach from the organisation.
He had been suffering from bladder cancer and severe cognitive impairment, which had forced Italian authorities to suspend negotiations over unsolved crimes. He is thought to have died after suffering a heart attack.
Reuse content