Tim Burton, Blackpool Pleasure Beach's "biggest fan", will switch on the Blackpool illuminations this year.
The Edward Scissorhands film director, who was in Blackpool shooting scenes for his new film Miss Peregrine's Home for Peculiar Children earlier this year, will switch on the illuminations in front of 20,000 people on 4 September. 
Burton joins Professor Green, Al Murray and The Vamps to appear at the three-day iFest event.
A spokesman for Blackpool Council said it has a long association with the director, who has visited the resort a number of times. He told The Independent: "We've had dealings with him a number of times in the past. He was filming his latest film in town earlier in the year and he has done another music video, a Killers video, two or three years back.  
"We've always known he is quite a big fan and loves Blackpool."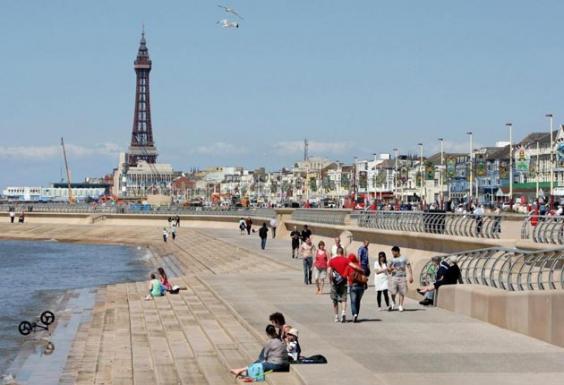 Fifteen thousand tickets for the weekend event were given away for free but a further 5,000 remain up for sale.
Cllr Gillian Campbell, Deputy Leader of Blackpool Council, said: "Having one of the most famous film directors in the world turn on the Blackpool Illuminations is a major coup and shows the high regard the town is held in the hearts of our famous visitors.
Happiest places in the UK - in pictures
Happiest places in the UK - in pictures
1/10 Harrogate

The north Yorkshire spa town has topped the list

Christopher Furlong/Getty Images

2/10 Shrewsbury

Shrewsbury in Shropshire is the second happiest place to live

Creative Commons/Gnesener1900

3/10 Ipswich

Ipswich in Suffolk, one of England's oldest towns, came in third

Mkonikkara / Creative Commons

4/10 York

York, with its stunning cathedral, came fourth

andyspicturesurl/Creative Commons

5/10 Chester

A view of the Eastgate clock in Chester. The Cheshire city is the fifth happiest place to live

Neil Kennedy/Creative Commons

6/10 Inverness

A woman stretches over a fruit stall at Inverness market. The Scottish town came in sixth

Dan Kitwood/Getty Images

7/10 Llandrindod Wells

The lake at Llandrindod Wells - the Welsh town voted seventh happiest in the UK

Andrew Hill/Creative Commons

8/10 Hemel Hempstead

Hemel Hempstead in Hertfordshire came eighth

Creative Commons

9/10 Watford

The second Hertfordshire town on the list, Watford came ninth

Creative Commons

10/10 Blackpool

The Lancashire town of Blackpool - famous for its tower and beach donkey rides - was number 10

Creative Commons
"Millions of people around the world have enjoyed the films Tim has directed including Edward Scissorhands, Batman and Planet of the Apes. We know he is a huge fan of Blackpool and we are delighted that he has agreed to switch the Illuminations on for us on the biggest night of Blackpool's year."
Reuse content