Bobbi Kristina Brown's face being immersed in water, along with drug intoxication, led to her death last year, a medical examiner said in a statement released Friday morning. 
The Fulton County Medical Examiner's office in Atlanta released the statement on the death as it prepares to release the full autopsy report. 
The 22-year-old daughter of singers Whitney Houston and Bobby Brown was found face-down and unresponsive in a bathtub in her suburban Atlanta townhome Jan. 31, 2015, and died in hospice care July 26. 
The medical examiner's office said it reviewed medical records, investigative files and other documents to determine how Brown likely died. Marijuana and alcohol were involved in the death, along with medications used for sedation or to treat anxiety, the medical examiner's office said. 
People news in pictures
People news in pictures
1/9

US President-elect Donald Trump and musician Kanye West pose for media at Trump Tower in Manhattan, New York City

Reuters

2/9

Anna Wintour apologises for criticising Donald Trump on a train. Fashionista was reportedly heard saying the President-elect would use the Presidency 'to sell himself and his brand'

Getty

3/9

Ivanka Trump and her husband might be joining the next administration. The couple is plotting a move to the nation's capital

Getty

4/9

Samuel L Jackson calls Muslims 'the new black kids in America' 'People perceive them as a threat before even saying hello,' actor says of Muslims in the US

Getty

5/9

Former JLS star Oritse Williams denies rape allegation The singer has not been charged

Getty

6/9

Bill Gates announces $1bn investment fund for clean energy technology Team-up with Richard Branson, Jeff Bezos and others aims to fight climate change - and reap 'super' rewards

Getty

7/9

Donald Trump's aide worked for anti-immigation extremists Poll was used by President-elect during campaign to justify banning Muslims from the US

Reuters

8/9

Henry Kissinger tells Nobel Peace Prize forum to give Donald Trump a chance More than 7,000 people called for the 'mastermind of war' to be arrested while visiting Norway

EPA

9/9

John Travolta dismisses new Scientology documentary by former member Leah Remini The actor defends the church and says it was a source of support for him when he lost his girlfriend, mother and son

Getty
"The underlying cause of death is the condition which starts the downhill course of events leading to death and in this case is the immersion associated with drug intoxication," the medical examiner's office said in the statement. 
A judge on Thursday granted a request filed by media organisations to unseal the autopsy. 
Brown's death was similar to the way her mother died. 
Whitney Houston's body was found face-down in a foot of water in her bathtub at the Beverly Hilton Hotel just before the 2012 Grammy Awards. Authorities found prescription drugs in the suite and evidence of heart disease and cocaine in Houston's body but determined her death was an accidental drowning.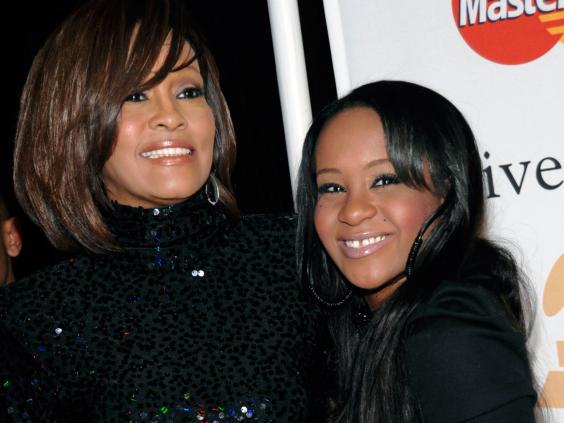 Bobbi Kristina Brown was found in the townhome she shared with Nick Gordon, an orphan three years older whom Houston had raised as her own. Brown referred to him as her husband. 
Brown grew up in the shadow of her famous parents. She appeared with them in 2005 on the Bravo reality show "Being Bobby Brown" and attended award shows with her mother and father. 
Houston and Bobby Brown were married 15 years before their relationship ended in 2007. Bobbi Kristina was their only child together. 
Associated Press.
Reuse content