Brad Pitt has spoken out about that awkward moment he was punched in the designer shades on the red carpet of the Maleficent premiere in Los Angeles last week.
The actor was the unfortunate victim of Ukrainian prankster Vitalii Sediuk, who was seen crawling underneath America Ferrera's dress in Cannes just weeks beforehand.
Giving his version of the events which unfolded, he told People: "I was at the end of the line signing autographs, when out the corner of my eye I saw someone stage-diving over the barrier at me.
"I took a step back; this guy had latched onto my lapels. I looked down and the nutter was trying to bury his face in my crotch, so I cracked him twice in the back of the head — not too hard — but enough to get his attention, because he did let go. I think he was then just grabbing for a hand hold because the guys were on him, and he reached up and caught my glasses."
Police officers in attendance wrestled Sediuk to the floor and led him away in cuffs. He later pleaded 'no contest' to battery and unlawful activity at a sporting or entertainment event, and was sentenced to three years' probation, a year of psychological counselling and 20 days of community service.
Furthermore, Pitt also obtained a restraining order against Sediuk to prevent any such incidents occurring to him or his partner Angelina Jolie in the future.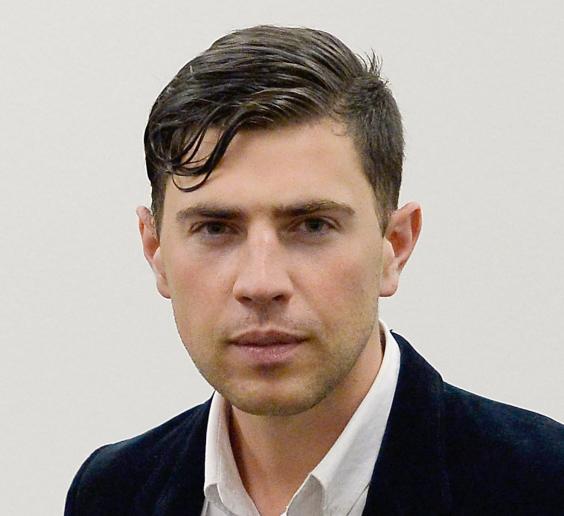 "I don't mind an exhibitionist," he continued, "but if this guy keeps it up he's going to spoil it for the fans who have waited up all night for an autograph or a selfie, because it will."
Pitt's crotch isn't the first that Sediuk has attempted to face-fondle.
In January at the SAG Awards, he hugged Bradley Cooper round the waist, with his face pushed into the actor's crotch. He tried a similar move on Leonardo DiCaprio at the Santa Barbara Film Festival in February.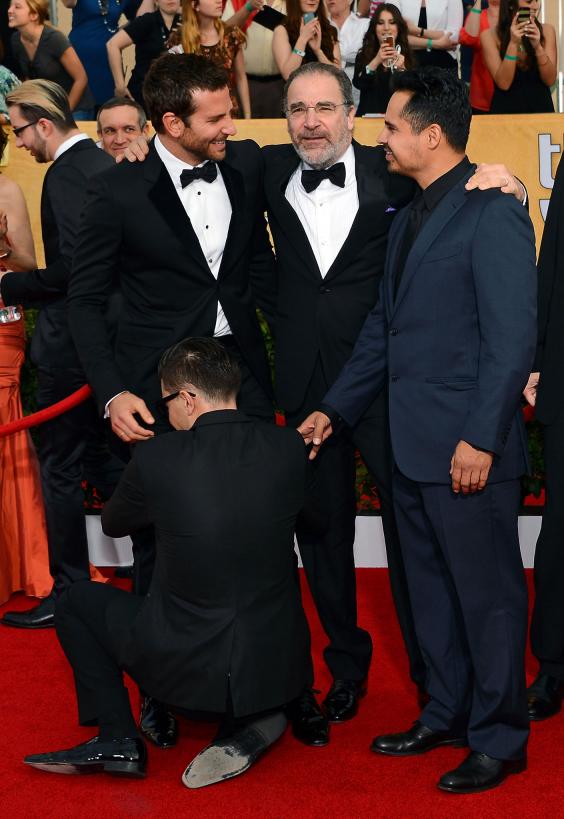 However, the 25-year-old TV personality, whose publicist has left him over the incident, still insists he's a "normal guy". 
"I'm not crazy... I'm doing this for fun," he told the Alternative Press.
"I never hit, I never punched, I never slapped Brad Pitt in the face," he said. "This is absolutely false information."