Brian Cox has defended scientist Tim Hunt after he was forced to resign following remarks about women in the workplace.
Hunt left his jobs at the Royal Society and University College London after telling a conference it was difficult to work with "girls".
"Let me tell you about my trouble with girls," he said.
"Three things happen when they are in the lab: you fall in love with them, they fall in love with you, and when you criticise them they cry."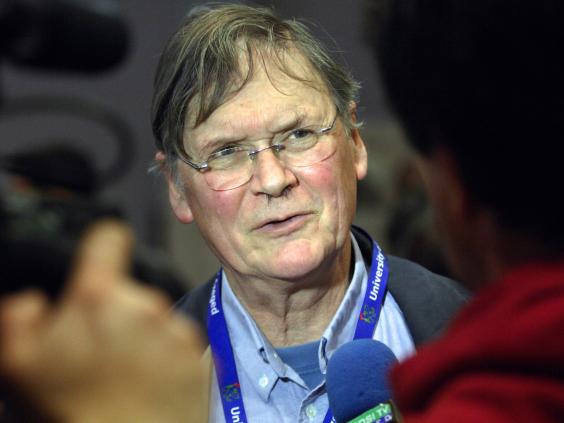 However, Cox asked if Hunt should have been forced to leave his positions, and argued that the backlash to his remarks was "disproportionate".
Speaking on The World at One on Radio 4, Cox said: "Is it appropriate to hound someone out of their position at a university or indeed, is it appropriate for the university to react in the way that UCL in this case did and ask someone to resign or else threaten to sack them?"
He added: "We do have a problem about these mobs - you call them Twitter mobs, descending on people who use language ill-advisedly and cause great professional ruin. I don't think that is the case although he felt that.
"To have a Nobel prize winner and - by all accounts - a great scientist and a good person being hounded out of a position at UCL, after all those years of good work in science, I think that's wrong and disproportionate."
Cox, who described the situation as "serious", presents science programmes for the BBC and is professor of particle physics at the University of Manchester.
Mayor of London Boris Johnson also leapt to Hunt's defense in the aftermath of the remarks.
He said it was an "overreaction" and went on to argue that women did naturally cry more than men in a column for The Telegraph.
Many scientists, however, believe that Hunt's remarks were inappropriate. Connie St Louis, a science journalism lecturer at City University London, described him as a "chauvinist".
Dr Jennifer Rohn, a cell biologist at UCL, said that Hunt had a "responsibility" and added: "Things like that are going to be taken to heart by some young female scientists and I think that is a real shame because we still have a very long way to go to get equality in the sciences."
Reuse content