Bodybuilding comedy actor Terry Crews has spoken out the danger of hyper-masculinity and said that men need to connect with their feminine side.
The actor, who stars alongside Andy Samberg in comedy Brooklyn Nine-Nine, has urged men to "kill pride" in a thought-provoking interview with feminist publication Dame Magazine.
"My message to all men is that you have to kill pride," he told the website. "You've been taught that pride is a manly thing, that pride is a good thing. But the problem with pride is that it stops you from growth. When you're so proud that you won't change, you've got problems."
Blaming machismo for global conflict, the former NFL player has decribed an inability to back down as "dangerous".
Feminist Quotes From Leading Men
Feminist Quotes From Leading Men
1/18 John Legend

"All men should be feminists. If men care about women's rights, the world will be a better place. We are better off when women are empowered — it leads to a better society."

Getty

2/18 Matt McGorry

"I'm embarrassed to admit that I only recently discovered the ACTUAL definition of "feminism". The fact that the term is sometimes clouded with anything other than pure support and positivity in our society is very tragic. I believe in gender equality. Being a feminist is for both women AND men. I AM A FEMINIST. In for equality? Pass it on."

Getty

3/18 Hugh Jackman

"I'm for gender equality because it should've never been any other way!"

Getty

4/18 Seth Meyers

"When you work with the sort of really strong women that I work with, the idea that anyone would want to make decisions for them is hard to wrap your head around."

Getty

5/18 Ezra Miller

"I feel that all revolutionary causes should start with addressing misogyny." Joseph Gordon-Levitt: "I do call myself a feminist. Absolutely! It's worth paying attention to the roles that are sort of dictated to us and that we don't have to fit into those roles. We can be anybody we wanna be."

Getty

6/18 Joss Whedon

"[My mother] really was an extraordinary, inspirational, tough, cool, sexy, funny woman. And that's the kind of woman I've always surrounded myself with, my friends and particularly my wife, who is not only smarter than and stronger than I am, but occasionally taller too. I think it also goes back to my father and my stepfather, because they prized wit and resolve in the women they were with above all things and they were among the rare men who understood that recognizing someone else's power doesn't diminish your own."

Getty

7/18 Ryan Gosling

"I'm attracted to films that have strong female characters because there are strong female characters in my life."

Getty

8/18 Eddie Vedder

"I'm usually good about my temper, but all these men trying to control women's bodies are really beginning to piss me off. They're talking from a bubble. They're not talking from the street, and they're not in touch with what's real."

Getty

9/18 Mark Ruffalo

"My own mother fought to make herself more than a possession; she lived her life as a mother who chose when she would have children, and a wife who could earn a living if she so chose. I want my daughters to enjoy that same choice. I don't want to turn back the hands of time to when women shuttled across state lines in the thick of night to resolve an unwanted pregnancy, in a cheap hotel room just south of the state line. Where a transaction of $600 cash becomes the worth of a young woman's life."

Getty

10/18 Prince Harry

"We know that when women are empowered, they immeasurably improve the lives of those around them – their families, their communities and their countries."

Getty

11/18 Iggy Pop

"I'm not ashamed to dress 'like a woman' because I don't think it's shameful to be a woman."

Getty

12/18 Daniel Craig

"Women are responsible for two-thirds of the work done worldwide, yet earn only 10 percent of the total income and own 1 percent of the property… So, are we equals? Until the answer is yes, we must never stop asking."

Getty

13/18 Jon Hamm

"Men ruled the roost and women played a subservient role [in the Sixties]. Working wives were a rarity, because their place was in the home, bringing up the kids. The women who did work were treated as second-class citizens because it was a male-dominated society. That was a fact of life then. But it wouldn't be tolerated today, and that's quite right in my book... people look back on those days through a thick veil of nostalgia, but life was hard if you were anything other than a rich, powerful, white male."

Getty

14/18 Dalai Lama

"I call myself a feminist. Isn't that what you call someone who fights for women's rights?"

Getty

15/18 Alan Alda

"I think [misogyny] is like a disease that needs to be cured. And if we could eradicate polio, I don't see why we can't eradicate misogyny."

Getty

16/18 Andy Samberg

"Since there have been men and women, there have been funny women... f***ing idiot-ass men keep saying that women aren't funny. It makes me crazy. I find it disgusting and offensive every time."

Getty

17/18 Barack Obama

"We stand with women by fighting for economic security, protecting access to health care and supporting women's leadership across the country."

Getty

18/18 Kurt Cobain

"Rape is one of the most terrible crimes on earth and it happens every few minutes. The problem with groups who deal with rape is that they try to educate women about how to defend themselves. What really needs to be done is teaching men not to rape. Go to the source and start there."

Getty
"Male pride causes wars," Crews said. "Millions of people have died because of male pride, because one man would not back down. Male pride will say: 'I'd rather blow up my whole family than have everyone look at me as though I've lost.' That is so dangerous."
Crews is proud of the fact he's a feminist, and said that having a wife and daughters had made him aware of the need for female equality. "I've been married for 25 years, and I have four daughters and one son," he said.
Crews is married to Rebecca King-Crews, a gospel singer and former beauty queen.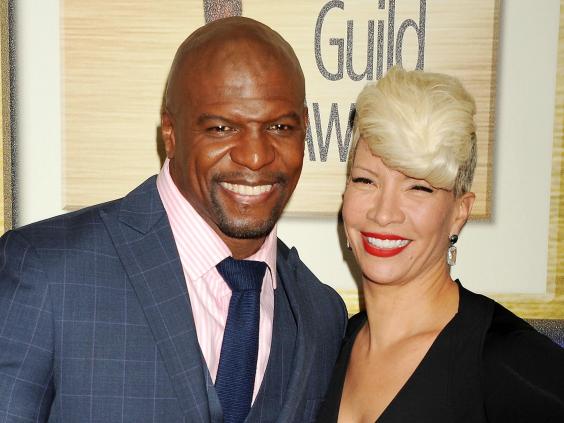 "I did some serious thinking about the world that they're coming up in," he added. "I want my girls to have every opportunity to do whatever they want. When I see the world and the way people are treated, I see so many domination and control issues.
"And some people have just bought into them - they see it as: 'I'm on the bottom, and you're on the top, and that's just the way it is.' The truth is, everyone is equal and valuable, and everyone is necessary, but there tends to be a dismissal of certain groups."
Crews added that it was not necessary for men to patronise women - or each other. "I'm not here to tell guys that it's their responsibility to come to a woman's rescue. Women are more than capable of handling themselves, and have been doing so wonderfully for years. What I am saying is, as one man to another man, examine your own mind-set."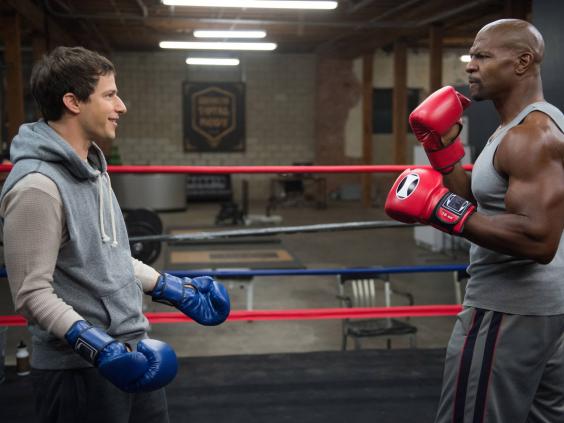 Jerry Seinfeld and Frank Lampard are among the male celebrities who have recently urged men to reconsider their roles within the family, and not leave all "domestic" chores to women.
The idea that the pressure of masculinity can be dangerous for men and women alike was put forward by Emma Watson. The actress and campaigner said that men should feel like they can be emotional during a talk on International Women's Day.
"I get disturbed by this idea that men can't cry," she said. "They can't express themselves and I think that's the saddest thing in the world. Being able to express yourself is what makes you human - it's not what makes you a girl."
Reuse content