The man who has accused X-Men director Bryan Singer of sexually abusing him in 1999 claimed that his mother first reported the allegations to the Los Angeles Police Department when he was 17.
Speaking at a press conference hosted by his attorney, Jeff Herman, at the Four Seasons Hotel in LA on Thursday (17 April), Michael Egan said he felt the claim – which Singer has vehemently denied – had fallen on "deaf ears" at the LAPD.
The plaintiff, who filed a law suit in Hawaii on Wednesday requesting a trial by jury and seeking unspecified damages for emotional trauma, said that he decided to come forward after becoming sober two years ago and entering an extensive programme for trauma therapy.
"No one at a young age deserves to go through the horrific junk I went through," Egan told reporters, comparing the way he claims he was treated at pool parties hosted by registered sex offender Marc Collins-Rector at his Encino estate residence to a being like a "piece of meat".
At the parties, Egan claims he was repeatedly sexually assaulted by Collins-Rector and describes a specific incident during which he alleges that Singer raped him.
The law suit also makes reference to two trips Egan went on with Singer. During a trip to Paul Mitchell's resort in Kailua, where he claims Singer provided him with drugs, including cocaine, Xanax and rohypnol.
Asked by one why he continued to return to the estate parties, Egan said he felt afraid and claimed that threats were made against him and his family.
"All of the sudden there's that lifestyle," his attorney Herman said. "That's his life."
Egan went on to describe being taken under the wing by "two older kids" who he says informed his mother about the alleged abuse in 1999.
Asked why, now aged 31, he has decided to come forward, Egan said: "I have a story I believe should be known and should be out there."
His attorney, Herman, went on to claim that eight to 10 men were involved in what he described as a "ring" of sexual abuse that occurred at the Encino estate. He believes there are up to six other victims.
He declined to reveal an additional four defendants, who are set to be named in further suits, instead labelling them "other Hollywood types".
A spokesman for the LAPD, Cmdr. Andrew Smith, told Variety that police were currently researching their records to locate a report from 1999. However, he said that they may not be able to release the information because it involved a juvenile.
Egan claimed that the LAPD informed the FBI, and recalled a meeting he had with an agent from the bureau.
Laura Eimiller, an FBI spokesperson, said that the bureau "does not comment on information provided to agents about alleged crimes unless the claims become a matter of public record."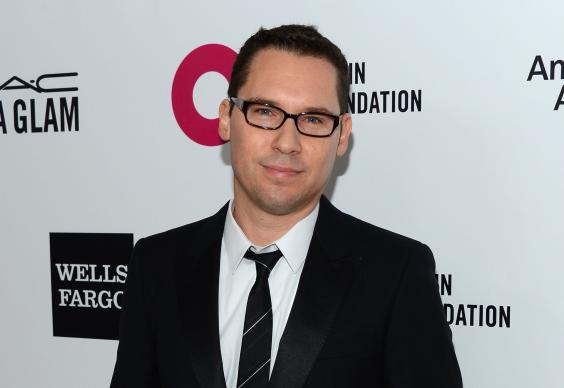 "However, the suggestion that the FBI ignored evidence involving the sexual victimization of a child is ludicrous," she added. "The FBI vigorously pursues all allegations involving the sexual abuse of minors and pursues prosecution when evidence of such crimes is brought to its attention."
The FBI did pursue allegations brought against Marc Collins-Rector, the resident of the Encino estate where the parties Egan described in the lawsuit were held.
Collins-Rector faced criminal justice in 2004 and pleaded guilty to eight charges of child enticement.
Egan was among the plaintiffs who filed a civil suit against Collins-Rector in 2000 over alleged sexual abuse. The case was settled in 2004, according to court records.
Herman could not, however, disclose why the plaintiffs' attorney in the 2000 case failed to pursue a claim against Singer at the time.
Marty Singer, Bryan Singer's attorney, condemned Herman's decision to hold a press conference on the suit and claimed that the law suit filed in 2000 that did not name Singer was a "smoking gun".
"Even Gloria Allred doesn't file a lawsuit with a press release and a press conference," he told The Wrap.
"He filed a lawsuit with identical language and claims? That's a smoking gun."
Singer, dismissed the allegations as "absurd and defamatory" and "completely without merit" in a statement released yesterday.
"We are very confident that Bryan will be vindicated in this absurd and defamatory lawsuit," Marty Singer said. "It is obvious that this case was filed in an attempt to get publicity at the time when Bryan's new movie is about to open in a few weeks."
Fox, the distributor of Singer's next movie X-Men: Days of Future Past, has also released a statement.
"These are serious allegations, and they will be resolved in the appropriate forum. This is a personal matter, which Bryan Singer and his representatives are addressing separately."
Herman, a lawyer who specialises in sexual assault cases, revealed that he expects to file additional cases against a number of film industry executives by 24 April in Hawaii.
Reuse content