The actor Nicholas Brendon has been detained once again after an alleged disturbance at a Florida hotel.
Brendon, best known for playing the character Xander Harris in the hit television series Buffy the Vampire Slayer, was charged on Friday after allegedly damaging a hotel room in Tallahassee. He was released on $1,000 bail, according to the Associated Press.
This was the third time in five months that the 43-year-old actor had been arrested. Brendon faced similar charges after an incident last month at a Fort Lauderdale hotel. In October, he said said he would seek treatment after a similar arrest at an Idaho hotel.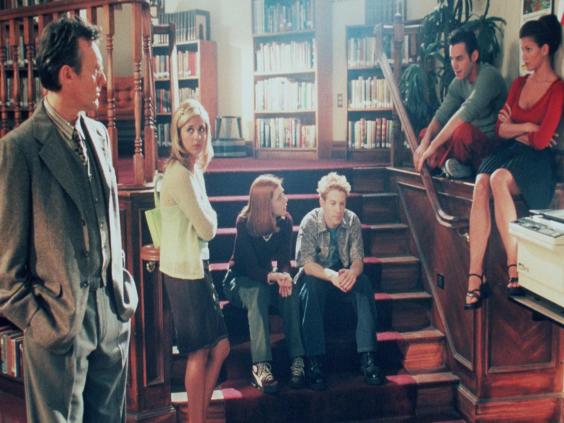 Brendon, who also appeared in the series Criminal Minds, told the Tallahassee Democrat that he had taken sleeping pills and then went "into a blackout".
He said he's been dealing with depression but not taking medication. He said he would seek medical help and meet with fans on Sunday at the ALT*Con pop culture festival.
"These events kind of give me help and I love meeting my fans," he said. "So, it's kind of like the refuge outside of my head."
In 2010 he was given a suspended one-year jail sentence stemming from a incident for which he was charged with attacking a police officer and vandalism. He went for treatment in 2004 and 2010.
Reuse content