One of the overriding issues in media and in American life is the problem of phoniness, or, more grandly, the lack of authenticity. Is Hillary Clinton really who she says she is? Many, if not most, believe not, and that's a problem that will likely define her campaign. Did Brian Williams' war stories undermine trust in the media? And the Duggars? What does that say about reality and illusion?
On the other hand, the debut of Caitlyn Jenner on the cover of Vanity Fair last week, has been a culture-shaping, Internet-busting media event of heartfelt human understanding.
The Jenner roll-out seems like one of those instances in which the media has lived up to its potential as teacher and force for social good. Hidden from view, many people struggle with their gender identity — here, finally, was the suitably lavish public acknowledgement of their secret pain and suffering.
It was an official zeitgeist moment, so over-the-top and, in the words of the author of the Vanity Fair article, Buzz Bissinger, "cathartic" — both for Jenner and for readers — that only the most churlish were left to have doubts about Jenner's motivations.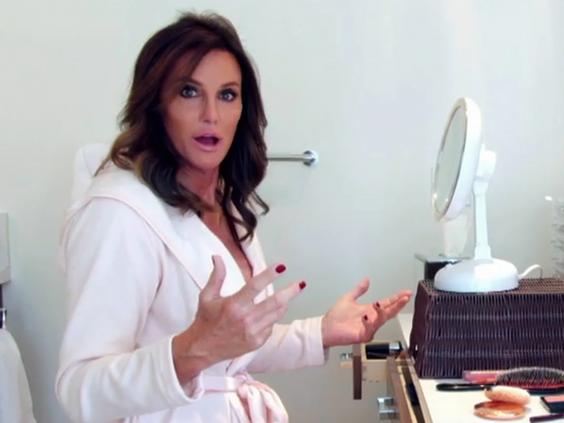 Graydon Carter, Vanity Fair's longtime editor, trying to preempt any naysayering, said that the well-known PR machinations involved with a Vanity Fair cover should not in any way undermine the meaning of Jenner's story or statement. And yet, of course, as Carter acknowledged and capably brushed aside, everything about a Vanity Fair cover is staged and negotiated and part of an agenda that almost scientifically replaces reality with illusion. A Vanity Fair cover is by its nature phony.
Still, though, what Carter seemed to be saying, was that the larger context gave it a larger truth. Indeed, Carter went further to say that all public events are stage-managed to an nth degree. Therefore you had to judge authenticity within the context that, in a sense, everything was inauthentic.
Jenner, the message was, had pushed past the boundaries of PR and show business and personal brand and savvy media handlers, indeed traveled through his own personal journey of phoniness, into genuine authenticity.
Who, after all, would make up being transgender?
At the same time, Jenner is part of the Kardashian family, or reality acting troupe, whose careers and fortune are about self-invention and exhibitionism, earning them hundreds of millions of dollars. Their success is based on their seeming willingness to expose all and be hyper-authentic in an effort to become what they are pretending to be.
Authenticity in the media has a lot to do with timing. Hillary Clinton became a believably sympathetic public person because of her husband's infidelities — and has not been so credible since.
Jenner's timing could not have been more fortuitous and savvy. Days after the Jenner Vanity Fair cover became the talk of the world, The New York Times uniquely devoted its entire editorial space to the subject of transgender people in the military. President Obama used his new Twitter account to congratulate Jenner for her courage. Overnight, Jenner became mainstream.
Authenticity in media has, of course, a lot to do with personal story, how much can people identify with you. Every potential president now seems much more concerned with his or her personal story than with particular policies. Jenner is just much better at story than they are.
Inspirational quotes about LGBT rights
Inspirational quotes about LGBT rights
1/27 Caitlyn Jenner

"Why do people think it's OK to ask deeply personal questions when you're transgender?"

Reuters / Vanity Fair

2/27 Kanye West

"Look, I can be married to the most beautiful woman in the world, and I am. I can have the most beautiful little daughter in the world, and I have that. But I'm nothing if I can't be me. If I can't be true to myself, they don't mean anything," the rapper said about Jenner.

Getty Images

3/27 Stephen Fry

"Homosexuals are not interested in making other people homosexuals. Homophobes are interested in making other people homophobic."

Rex

4/27 Hillary Clinton

"Gay rights are human rights."

Getty Images

5/27 Anderson Cooper - Journalist and TV host

"The fact is, I'm gay, always have been, always will be, and I couldn't be any more happy, comfortable with myself, and proud."

Getty Images

6/27 Laverne Cox - Actress

'"We are not what other people say we are. We are who we know ourselves to be, and we are what we love."

7/27 PM David Cameron

"I am proud that we have made same-sex marriage happen. I am delighted that the love two people have for each other — and the commitment they want to make — can now be recognised as equal."

AFP/Getty Images

8/27 Kellie Maloney

"We don't have a choice. People think we wake up one morning, put a dress on and be a woman. I knew about it when I was very young but I was brought up in a male world and had responsibilities, I was frightened and I wanted to beat it. I didn't want to lose my friends. In the end I was so depressed and so desperate, I tried to commit suicide about three times."

Getty

9/27 Ellen DeGeneres - comedian and TV host

"To me beauty is about being comfortable in your own skin. It's about knowing and accepting who you are."

10/27 President Barack Obama

"Just to prohibit somebody who cares about another person, it just seems to me that's not what America's about. Usually, our constitutions expand liberties, they don't contract them."

AFP/Getty Images

11/27 Zac Efron - Actor

"To me, being gay was just another way that you can be."

Getty Images

12/27 Lance Bass - former NSYNC member

"The thing is, I'm not ashamed - that's the one thing I want to say. I don't think it's wrong, I;m not devastated going through this. I'm more liberated and happy."

Larry Busacca/Getty Images

13/27 Ed Miliband - former Labour leader

"Whether you're gay or straight, you should be able to signify your commitment, your love, with the term marriage."

Reuters

14/27 Kate Bornstein - Author

"Gender is not sane. It's not sane to call a rainbow black and white."

Getty Images

15/27 Adam Levine - Maroon 5's singer

"Maybe we should make straight marriage illegal. It doesn't seem to have a very high success rate."

GETTY IMAGES

16/27 Tom Daley - Olympic diver

"I felt so alone and trapped in who I was... for people to be so supportive about it has been amazing."

17/27 Kurt Cobain - Former musician

"I'm not gay, although I wish I were just to piss off the homophobes."

Getty Images

18/27 Jay-Z - Rapper

"You choose to love whoever you love. It's no different than discriminating against blacks."

PA

19/27 Brittney Griner - Basketball player

"I am a strong, black, lesbian woman. Every single time I say it, I feel so much better."

Rex Features

20/27 Daniel Radcliffe - Actor

"You don't have to be gay to be a supporter, you just have to be human."

Getty Images

21/27 Elle Page - Actress

"I am tired of hiding and I am tired of lying by omission... I suffered for years because I was scared to be out... I'm gay."

Getty Images

22/27 Michael Sam - NFL player

"I want to own my truth... No one else should tell my story but me."

Getty Images

23/27 Pink - singer

"I think the best day will be when we no longer talk about being gay or straight... It's not a gay wedding, it's just a wedding. It's not a gay marriage, it's just a marriage."

24/27 Jason Collins - former NFL player

"When I acknowledged my sexuality, I felt whole for the first time."

GETTY IMAGES

25/27 Ricky Martin - singer

"Acceptance has to come from within and this kind of truth gives me the power to conquer emotions I didn't even know existed."

26/27 Frank Ocean - Musician

"I believe that marriage isn't between a man and a woman; but between love and love."

Getty Images

27/27 Elton John

"So I am deeply saddened and shocked over the current legislation that is now in place against the LGBT community here in Russia. In my opinion, it is inhumane and it is isolating."

Getty Images
On the other hand, Jenner, even more than Clinton, or other politicians, is a self-creation, part of a business in which the central question is who can we be that the audience will find eye-opening and compelling and believable? Everybody knows, or should know, that such a world is a confection, if not a confidence game. Actually believing a reality star is, surely, perilous.
But the better you are at being a fake, the more people believe you, or at least understand your premise. That's a willing suspension of disbelief, or, in the context of reality television, cynicism. True, it really doesn't seem that Jenner is faking it, no matter how stage-managed this coming out might be.
At the same time, it would be a great, even preposterous, leap of the imagination to see Jenner's experience as remotely equivalent to that of other people living the transgender secret who Jenner is supposed to represent.
Here we are: The story of Caitlyn Jenner has been greeted by something that certainly seems awfully close to universal fascination and sympathy. And yet, simultaneously there is a crisis of confidence in how people see the media and the people who are products of the media. All public people, however adroitly they make themselves up, are, for good reason, now suspect. The media may be able to create a suspension of cynicism in the heat of the moment, but that only seems to create a far deeper distrust and revulsion later as an unavoidable and sickening sense of manipulation sinks in.
This story originally appeared on USA Today.
Reuse content