Charles Kennedy's family have said the former Liberal Democrat leader's death was caused by a "major haemorrhage" as a result of his excessive drinking.
A statement released today said he had sought help over the years but alcoholism was "ultimately an illness Charles could not conquer".
Mr Kennedy, who lost the Ross, Skye and Lochaber seat he had held since 1983 in the general election, died aged 55 on Monday.
He was found dead at his home in Fort William by his partner, Carole Macdonald, and police said there were no suspicious circumstances.
Charles Kennedy - his political career in pictures
Charles Kennedy - his political career in pictures
1/18 1986

Charles Kennedy at the SDP conference in September 1986. He had become Britain's youngest MP three years earlier and the party later merged to become the Liberal Democrats.

Getty Images

2/18 1987

Charles Kennedy attends the Joint Liberal Assembly, October 1987.

Getty Images/Hulton Archive

3/18 1999

Charles Kennedy being congratulated by his girlfriend and future wife, Sarah Gurling, and mother Mary after being elected Lib Dem leader in 1999

PA

4/18 2001

Charles Kennedy greeting supporters at a rally before the 2001 general election, when he was the Lib Dem leader

Getty Images

5/18 2002

Mr Kennedy at his wedding to Sarah Gurling, outside the House of Commons in London. The couple divorced in 2010.

Getty Images

6/18 2003

Charles Kennedy speaks during a question and answer session at the Liberal Democrat Party annual conference in Brighton

Getty Images

7/18 2004

Charles Kennedy and his then wife arrive at the British Academy Television Awards in London

Getty Images

8/18 2005

Charles Kennedy unveiling a Lib Dem campaign poster ahead of the 2005 general election

Getty Images

9/18 2005

Charles Kennedy with his then wife Sarah and new born son Donald James on 12 April 2005. He returned to the election campaign trail days later

Getty Images

10/18 2005

Charles Kennedy celebrating the Lib Dems' gains after the 2005 general election, when the party won 62 seats

Getty Images

11/18 2006

Charles Kennedy admitted his drink problem and called a leadership election in January 2006

Getty Images

12/18 2006

Charles Kennedy is canvassing in Dunfermline for a by-election a month after his resignation as Lib Dem leader

Getty

13/18 2006

Sir Menzies Campbell, Lord Rennard and Simon Hughes give Charles Kennedy a standing ovation after his speech to the party conference in September 2006, his first since his resignation

Getty Images

14/18 2007

Charles Kennedy and his predecessor Paddy Ashdown congratulating Nick Clegg on his election as Lib Dem leader in December 2007

AFP/Getty Images

15/18 2010

Charles Kennedy with Nick Clegg on the campaign trail ahead of the 2010 general election

Getty Images

16/18 2011

Charles Kennedy launching the pro-AV campaign for the 2011 proportional representation referendum in Glasgow

Getty Images

17/18 2014

Charles Kennedy with Danny Alexander and fellow Lib Dems campaigning for a 'no' vote in the Scottish independence referendum in 2014

AFP/Getty Images

18/18 2015

Charles Kennedy campaigning with Jo Swinson in East Dunbartonshire in April ahead of the 2015 general election, where he lost his seat

Getty Images
The late MP's ex-wife Sarah and his 10-year-old son Donald watched as David Cameron and other politicians paid emotional tributes in the House of Commons on Wednesday.
The Prime Minister described Mr Kennedy as "an extraordinary talent" and "a man of great principle", documenting his successful leadership of the Liberal Democrats over a six-year period where they enjoyed their best ever electoral results.
Nick Clegg said his friend would have "wanted to be remembered as a kind and loving father, brother and son first; and an accomplished politician second".
Here is the full statement issued by Mr Kennedy's family:
"Charles' family would first like to thank the public and politicians who have been so warm in their tributes to him and so sincere in their concern for us.
"We have been touched beyond measure by the outpouring of warmth for a man whose loss we will feel deeply forever.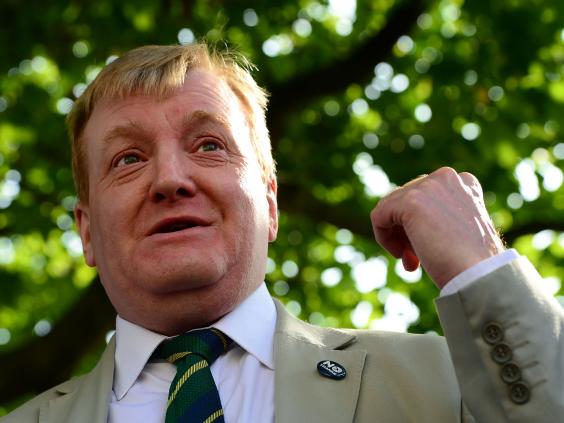 "The pain we feel has been at least eased somewhat by the reaction of so many people across Scotland, the UK and beyond, and by the affection expressed by politicians across the spectrum.
"It has become all too apparent to us how much Charles meant to so many people and how many lives he touched.
"We were grateful that his young son Donald was able to attend the Commons session where so many MPs spoke so warmly about his father.
"The words and images of that day, and of so many other tributes, will be there for us to look back on with pride in Charles, and Donald will always know what a special father he had.
"We would also like to thank all the public authorities and emergency services who have dealt with the aftermath of Charles' death with such courtesy, kindness and efficiency.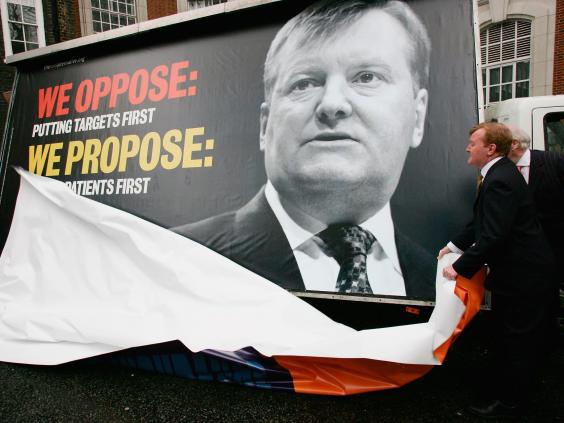 "We have now been informed by the office of the Procurator Fiscal of the findings of the post-mortem.
"Charles' death was caused by a major haemorrhage and the report makes clear this was a consequence of his battle with alcoholism.
"We are grateful to the many friends and also medical experts who sought to help down the years but ultimately this was an illness Charles could not conquer despite all the efforts he and others made.
"We can now proceed to make arrangements for his funeral and we will make an announcement on the details in due course."
Additional reporting by PA
Reuse content