Charles Kennedy's funeral will take place later today.
A service remembering the late Liberal Democrat policitian, whose death on 1 June was mourned by friends and colleagues across the political spectrum, will be held at 12pm today.
Kennedy, who was just 55 at the time of his death, suffered a major haemorrhage at his home in Fort William following a life-long battle with alcoholism.
Mourners gathered today at St John's Roman Catholic Church in Caol, before a burial service at Clunes, Achnacarry.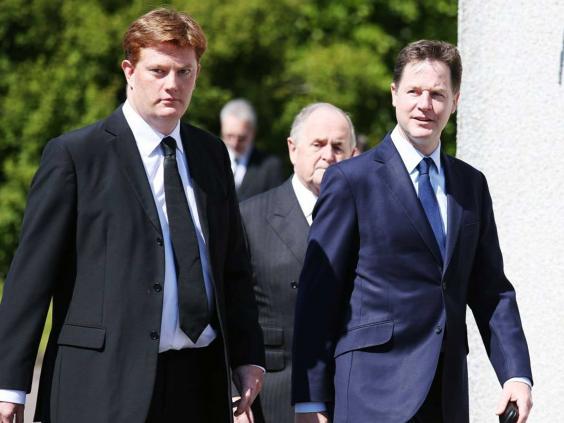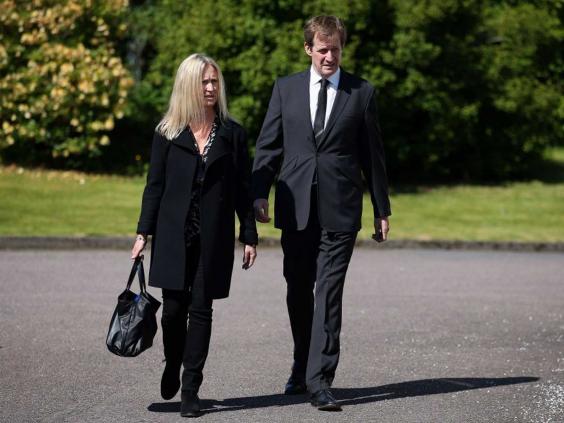 The former leader of the Liberal Democrats, Kennedy served as a Highland MP for 32 years before losing his Scottish seat of Ross, Cromarty and Skye in the last election.
"This will be an opportunity for Charles' family and friends, the local community he loved and served for so long, as well as his political friends to bid him a fond farewell," his family said in a statement earlier this week.
Charles Kennedy - his political career in pictures
Charles Kennedy - his political career in pictures
1/18 1986

Charles Kennedy at the SDP conference in September 1986. He had become Britain's youngest MP three years earlier and the party later merged to become the Liberal Democrats.

Getty Images

2/18 1987

Charles Kennedy attends the Joint Liberal Assembly, October 1987.

Getty Images/Hulton Archive

3/18 1999

Charles Kennedy being congratulated by his girlfriend and future wife, Sarah Gurling, and mother Mary after being elected Lib Dem leader in 1999

PA

4/18 2001

Charles Kennedy greeting supporters at a rally before the 2001 general election, when he was the Lib Dem leader

Getty Images

5/18 2002

Mr Kennedy at his wedding to Sarah Gurling, outside the House of Commons in London. The couple divorced in 2010.

Getty Images

6/18 2003

Charles Kennedy speaks during a question and answer session at the Liberal Democrat Party annual conference in Brighton

Getty Images

7/18 2004

Charles Kennedy and his then wife arrive at the British Academy Television Awards in London

Getty Images

8/18 2005

Charles Kennedy unveiling a Lib Dem campaign poster ahead of the 2005 general election

Getty Images

9/18 2005

Charles Kennedy with his then wife Sarah and new born son Donald James on 12 April 2005. He returned to the election campaign trail days later

Getty Images

10/18 2005

Charles Kennedy celebrating the Lib Dems' gains after the 2005 general election, when the party won 62 seats

Getty Images

11/18 2006

Charles Kennedy admitted his drink problem and called a leadership election in January 2006

Getty Images

12/18 2006

Charles Kennedy is canvassing in Dunfermline for a by-election a month after his resignation as Lib Dem leader

Getty

13/18 2006

Sir Menzies Campbell, Lord Rennard and Simon Hughes give Charles Kennedy a standing ovation after his speech to the party conference in September 2006, his first since his resignation

Getty Images

14/18 2007

Charles Kennedy and his predecessor Paddy Ashdown congratulating Nick Clegg on his election as Lib Dem leader in December 2007

AFP/Getty Images

15/18 2010

Charles Kennedy with Nick Clegg on the campaign trail ahead of the 2010 general election

Getty Images

16/18 2011

Charles Kennedy launching the pro-AV campaign for the 2011 proportional representation referendum in Glasgow

Getty Images

17/18 2014

Charles Kennedy with Danny Alexander and fellow Lib Dems campaigning for a 'no' vote in the Scottish independence referendum in 2014

AFP/Getty Images

18/18 2015

Charles Kennedy campaigning with Jo Swinson in East Dunbartonshire in April ahead of the 2015 general election, where he lost his seat

Getty Images
Large numbers of mourners are expected at the service, Kennedy's family, including his ex-wife Sarah and the couple's 10-year-old son Donald, said. They plan to pipe music from the service outside for those unable to fit inside the church.
Among the first to arrive at the service were former Labour spin doctor Alastair Campbell, as well as Lib Dem colleagues Danny Alexander and former leader Nick Clegg. Former Prime Minister Gordon Brown was in attendance.
Liberal Democrat Sir Menzies Campbell, former Liberal leader Lord David Steel, Lib Dem politician Malcolm Bruce and Scottish Labour leader Jim Murphy also attended.
PM David Cameron and his wife Samatha sent a floral tribute.
Monsignor James MacNeil, Administrator of the Diocese of Argyll and the Isles, who will be the principal celebrant said people will remember Kennedy as "the big human being who trusted god."
Reuse content