In the wake of the Charlie Hebdo massacre on Wednesday one of the most poignant images (below) amid an outpouring of artistic empathy and cartoons condemning the attacks was a sketch widely - and, as it turned out, wrongly – attributed to the street artist Banksy.
Now Blek le Rat, the pioneering French street artist whose style was largely appropriated by the British street artist and who is almost as famous in France as Banksy is over here, has added his voice to condemnation of the terrorist attack by masked gunman which claimed the lives of 12 at the satirical newspaper and left five more seriously injured.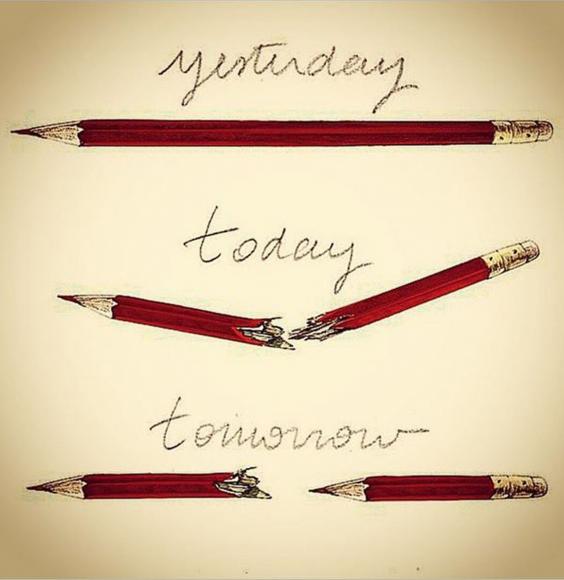 Le Rat, 63, dubbed "Banquesy" by the British press, said he was rendered speechless by "the cold-blooded determination of a crazy minority" who conducted the violence. Police are currently embroiled in an extensive manhunt for the suspected al-Qaeda gunman.
Speaking exclusively to The Independent Le Rat urged his fellow nationals to keep in mind that those responsible "are just a tiny minority", adding: "It makes me think of the Muslim families in France who must feel horror and fear that this incident will spread further hate."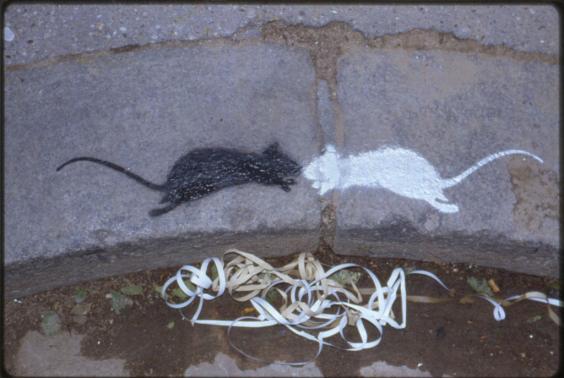 Le Rat, real name Xavier Prou, has lived in Paris all his life, having grown up in the 16th arrondissement of Paris and studied at the Ecole Nationale Supérieure des Beaux-Arts. He claims to have been the second person, behind Zloty Kamien, to have brought street art to Paris.
He was an avid reader of Charlie Hebdo, claiming he "waited impatiently" for the new edition every week. The deaths of some of France's most celebrated political cartoonists, Jean Cabu, Georges Wolinski,  Bernard "Tignous" Verlhac, as well as Charlie's editor Stephane "Charb" Charbonnier, have weighed heavily on the artist.
"Charlie somehow educated me," he said. "I adored the work of Wolinksi and Cabu - it is as if they killed a time of my youth. Again, it is so terrible there are no words."
Blek le Rat artwork
Blek le Rat artwork
1/10 Blek le Rat Paris street art

Spaceman near the Eiffel Tower

2/10 Blek le Rat

Blek le Rat depicts himself (centre) in one of his street stencils.

3/10 Blek le Rat

Blek le Rat Paris street art: Rats like these started appearing along the river Seine in the 1980s.

4/10 Blek le Rat

Blek le Rat stencil in Mexico.

5/10 Blek le Rat Paris street art

Blek le Rat Paris street art: an old man appears to stand on a Mini.

6/10 Blek le Rat

Grise Romance

7/10 Blek le Rat Paris street art

Florence Aubenas in Place Saint-Michel.

8/10 Blek le Rat

Eve, the second chance

9/10 Blek le Rat

Spray can Mona Lisa

10/10 Blek le Rat

Caravage revisited, Angel and Butterfly
Le Rat's spray-painted stencils of rats first appeared on the banks of Seine when Banksy, who is thought to be around 40, would still have been at primary school.
In his unauthorised biography Banksy said: "Every time I think I've painted something slightly original, I find out that Blek le Rat has done it as well, only 20 years earlier."
There have been a number of artistic and cartoon tributes both in support of the victims and defiance of the hate that fuelled them since the attacks.