Speaking at the anti-austerity rally in Manchester this Sunday, Welsh singer Charlotte Church called out the media for its coverage of recently elected Labour leader, Jeremy Corbyn.
Addressing the thousands who had turned out to protest, Ms Church said: "The press paint Jeremy Corbyn as a political extremist, yet go easy on a prime minister who may or may not have been photographed in flagrante with the severed head of a farmyard animal."
Our democracy is under threat from all sides.
Since being elected leader of the Labour party, Mr. Corbyn has had to endure intense media scrutiny, ranging from descriptions of his bicycle as 'Chairman-Mao style' to a particularly awkward interview with Eamonn Holmes.
Turning her attention to the Conservative government itself, Ms Church detailed how "The government are firmly and unashamedly in the pockets of energy companies, big corporations and media moguls. Our democracy is under threat from all sides."
The singer turned activist also disagreed with being labelled as  "anti-business" and "anti-capitalist."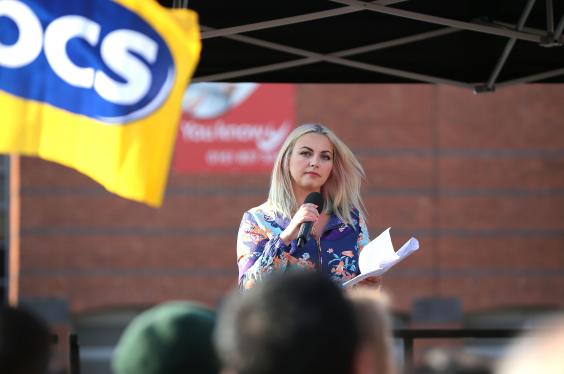 "It's not about being anti-capitalist, it's about making sure that all of that wealth and all of that power doesn't gather in a few individual hands," she said.
Around 60,000 people participated in the anti-austerity rally, which coincides with the Conservatives' party conference in Manchester.
Reuse content