Clarke Carlisle has made a candid admission that he used to bully his former Burnley teammate Wade Elliot by giving him homophobic abuse.
The former Chairman of the Professional Footballers' Association played at Turf Moor with Elliot between 2007 and 2011.
"My stomach is turning as I say it, but homophobic abuse, because he is small and people thought he looked a bit effeminate maybe," Carlisle told GQ magazine.
"I have the PFA to thank for making me see how wrong that was. [Football] is also a very homoerotic environment…everyone slapping backsides.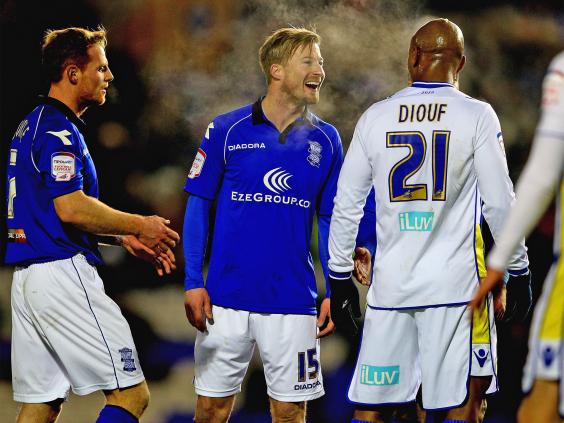 "But when homophobic abuse is targeted at one individual, it is horrendous... Calling him gay when he wasn't. My stomach is really churning now."
He said he has since apologised to Elliot.
Carlisle also admitted that a female physio with the team was routinely "objectified" while he played with the side.
The best and the worst countries to live in Europe if you're gay
The best and the worst countries to live in Europe if you're gay
1/15 UK - 1st

The report placed the UK first in the list. However, it said that Scotland met 92% of the criteria - compared to 86% of the UK as a whole

Getty

2/15 Belgium - 2nd

Getty

3/15 Malta - 3rd

Getty

4/15 Sweden - 4th

Getty

5/15 Croatia - 5th

Getty

6/15 Netherlands - 6th=

Getty

7/15 Norway - 6th=

Getty

8/15 Spain - 6th=

Getty

9/15 Denmark - 7th

Getty

10/15 Azerbaijan - 49th (worst)

Getty

11/15 Russia - 48th

Getty

12/15 Armenia - 47th

Getty

13/15 Ukraine - 46th

Getty

14/15 Monaco - 45th

Getty

15/15 Macedonia - 43rd

Getty
"Not by everyone, but she was, inappropriately, at times, definitely," he said.
Carlisle is due in court on Thursday after he pleaded guilty to drink-driving.
The defender, who retired from professional football in 2013, confessed that he attempted to take his own life two days prior to his arrest on 20 December 2014.
Reuse content