Comedian Damon Wayans has defended Bill Cosby saying that the women who accused him of sexual assault are "unrapeable b***hes".
Mr Wayans made the comments during an interview on the radio program The Breakfast Club.
Asked what advice he would have for Bill Cosby, Mr Wayans said: "I don't believe he was raping. I think he was in relationships with all of them, and then he's like, 'You know what, it's 78, I can't get it up for any of y'all, bye b***hes.'
"And now they're like, 'Oh, really? Rape.' Forty years- listen, how big is that penis that it gives you amnesia for forty years?"
The actor continued: "And some of them, really, is un-rape-able. I look at them and go, 'No, he don't want that. Get outta here!"
He then said: "Look, I understand fame. I've lived it. Women will throw themselves at you. They just want to be in your presence. There's some that innocently will come up there, but not 40-something women. They're not that naïve."
More than 40 women have come forward in the past year to say that they were raped or molested by Mr Cosby after he plied them with alcohol or drugs, including sedatives.
Mr Cosby strenuously denies the allegations, calling them "fantastical" and "uncorroborated".
Court documents have been released which revealed him testifying in 2005 to obtaining drugs with the intent of using them on women he wanted to sleep with.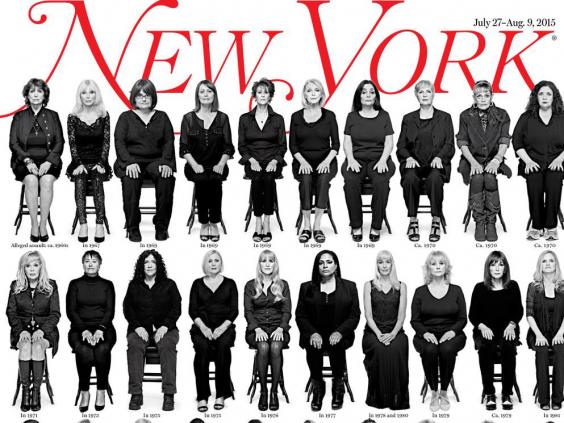 In July of this year, New York Magazine published interviews with 35 of his alleged victims. The women appeared on the magazine's cover alongside the image of an empty chair which was said to symbolise other women who may not have yet come forward.
Reuse content