The last time Danny Alexander addressed a large audience in Glasgow, a Scottish nationalist suggested he should "take a bullet". George Galloway, the rumbustious left-wing MP and former Big Brother contestant, was offered similar advice as this unlikely pairing staged a late effort to prevent the No campaign from losing the Scottish referendum. Galloway was badly shaken. Alexander, though, coolly retorted: "It is what they like to do – shout you down. Well, I'm going to be heard."
"The guy was shepherded out," he chuckles. "In a nice way, of course." Three weeks later, the union is safer and a trimmer than usual Alexander can expect a warmer welcome when he returns to Glasgow to address his fellow Lib Dems today.
Jacket off, the Chief Secretary to the Treasury certainly seems relaxed as he enthuses over pictures drawn by his daughters Isabel, seven, and Isla, four, on the wall alongside grim-faced images of Bonnie Prince Charlie and William Gladstone, the 19th-century Liberal prime minister.
The girls have captured their daddy well, thick red crayon lines over the top of his face to replicate his distinctive mop. "Those drawings are worth more than the entire Government Art Collection," he says, laughing.
However amiable the 42-year-old may be, this is a tough time to be a Lib Dem, after nearly four and a half years of supporting the Tories. Many activists are disillusioned at the rightward shift of a party forced to make tough spending decisions in Government, their fury directed at Nick Clegg and occasionally Alexander, who is close to his "brilliant" leader. Alexander is attempting to lift their spirits with a manifesto commitment to a £1bn real terms increase in NHS funding, also claiming that extra health funding is central to coalition negotiations over the Autumn Statement.
More widely, many voters remain furious they voted Lib Dem only to get a Tory-led coalition. A poll last week showed the Lib Dems languishing far behind the other major parties on just 6 per cent, while the post-conference Tories have taken the lead over Labour for the first time since March 2012.
With only seven months to the general election, the Lib Dems are ostentatiously distancing themselves from the Conservatives, hoping to cling on to as many of their 56 seats as possible.
Alexander revels in attacking the most prominent Conservative members of what is, after all, a partnership. Cameron has "completely abandoned" the green agenda; having a foreign secretary in Philip Hammond who openly contemplates a British exit from Europe is "pretty scary"; and a George Osborne-led Treasury would "cut money that goes to working age people on low incomes".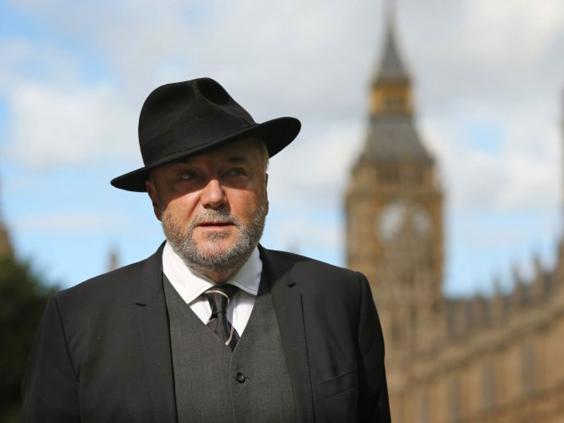 "What you're seeing is the Conservatives diverging away from what we've done in nearly five years of coalition government," says Alexander. "So one expression you didn't hear from the lips of any Conservative minister at their party conference, from what I could see, was 'We're all in this together.'
"They seemed to have abandoned that mantra in favour of an approach that says the one group of people who are not going to be asked to make any further contribution to the deficit are the wealthiest in society. It seems to me that is totally wrong."
Alexander's big regret is that Lib Dems have failed to be given credit for coalition successes, notably raising tax-free income to the first £10,500 earned, a Lib Dem manifesto proposal the Conservatives had mocked. But, having agreed the increase as a price of coalition, David Cameron aped the Lib Dems last week with a pledge to raise the amount to £12,500 should the Conservatives secure an outright majority next year.
"It's grand larceny. That's true," says Alexander. "The only reason we've seen an increase in personal allowance in this Parliament is because of Liberal Democrats. Everyone remembers David Cameron in the [2010 televised] leadership debates saying this policy couldn't be afforded. Nick and I have had to fight tooth and nail every step of the way to get to the £10,500 threshold."
Conservative activists were further buoyed as Cameron also announced he would raise the 40p rate to £50,000. Alexander dismisses these "unfunded commitments", arguing that the Lib Dems' policy would be paid for through capital gains tax changes and clamping down on tax avoidance. He thinks there is more to be gained from tackling "tax dodgers", after witnessing the results of psychologists and behavioural economists drafted in to "get inside their minds and work out the best way of getting money back". Alexander brackets Osborne with Labour's Ed Balls in one respect: "Neither of their sums add up."
Infamously dismissed by Labour's Harriet Harman as a "ginger rodent", Alexander was infuriated by Cameron's attempt to appease his backbenchers after his promise to give Scotland more devolution. "What I was really angry about was the way that David Cameron went out and talked about this issue in a way that led people like [chief whip] Michael Gove to suggest that progress in Scotland was conditional on English votes for English laws. That's outrageous. It's wrong."
Alexander claims he "read the riot act" at the first meeting of a devolution committee chaired by House of Commons leader William Hague. Alexander says he favours Labour's slower approach to reform, backing calls for a constitutional convention. But there is an issue over just how much influence the Lib Dems would have in that convention.
Many pundits believe the party will be routed next year. True or not, Alexander, should he hold his Inverness seat (majority 8,765), will be one of the favourites to succeed Clegg. "I want Nick Clegg to stay on as leader for many years," he claims. "Anyone who is distracting themselves with [leadership plots] is wasting valuable time and effort."
It's time and effort that he believes would be better used attacking politicians he has worked with so closely for nearly five years.
Curriculum vitae
15 May 1972 Born in Edinburgh and raised on the Inner Hebrides island of Colonsay where his father is a fireman and deputy pier master.
1990 Studies philosophy, politics and economics at St Anne's College, Oxford University.
1993 Starts a career in public relations as a press officer for the Scottish Liberal Democrats.
1996 Director of communications at the pro-integrationist European Movement and its successor, the Britain in Europe campaign.
2004 Head of communications at Cairngorms National Park Authority.
2005 Elected MP for Inverness, Nairn, Badenoch and Strathspey.
2007 Marries his wife Rebecca Hoar, a journalist.
2010 Secretary of State for Scotland, but soon replaces David Laws as Chief Secretary to the Treasury.
2014 Leads the Government's efforts in the Scotland referendum.
Reuse content