David Milch is one of the godfathers of modern prestige television. The creator of the classic shows NYPD Blue and Deadwood, he accrued an estimated $100m (£70m) fortune over the course of a four-decade career. But now, according to several reports, he has gambled it all away.
Late last year, Mr Milch's wife, Rita, filed a lawsuit in Los Angeles against the couple's business managers, for their alleged failure to inform her sooner of her husband's claimed gambling losses. 
The suit alleges that Mr Milch lost some $25m betting on horses between 2000 and 2011. He is now claimed to be $17m in debt and on a repayment plan for back taxes owed to the US Internal Revenue Service (IRS).
Ms Milch, who is paying her husband a $40-a-week allowance to prevent him squandering any further cash, is seeking $25m in damages, according to The Hollywood Reporter. 
The business management firm Nigro Karlin Segal Feldstein & Bolno LLP (NKSFB) – which has also represented Dr Dre, Eminem and Madonna – has described the suit as "unusual and outrageous".
Mr Milch, 70, began his TV career as a writer for the 1980s police drama Hill Street Blues, before creating his own cop hit NYPD Blue and, later, the acclaimed western series Deadwood. His most recent show was HBO's 2011 horse-racing drama Luck, which was cancelled after less than one series when three horses died during production.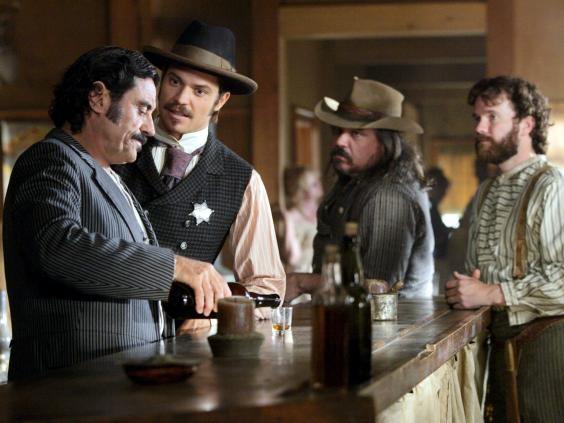 Luck's creative team included the director Michael Mann and a cast featuring Dustin Hoffman and Nick Nolte. At the time of its broadcast, Mr Milch described the series as his "love letter" to racing. His father introduced him to race courses when he was a young boy, he told the Los Angeles Times.
"My dad used to call me a degenerate gambler. You hear that, and you spend time trying to live up to those ideas," said Mr Milch, who also struggled with heroin addiction in the 1980s. "I would say gambling became a problem for me. It distorts relationships, the way you want to live. If you don't realise when it has you in its grip, shame on you."
Ms Milch, an artist, has reportedly been forced to sell art and jewellery to raise money. The couple have also exchanged their $4.8m LA home and a $9m estate on Martha's Vineyard for a modest rented apartment in Santa Monica. In fact, it was when NKSFB advised her to transfer the title of the Martha's Vineyard property to herself that she first became aware of her husband's debts.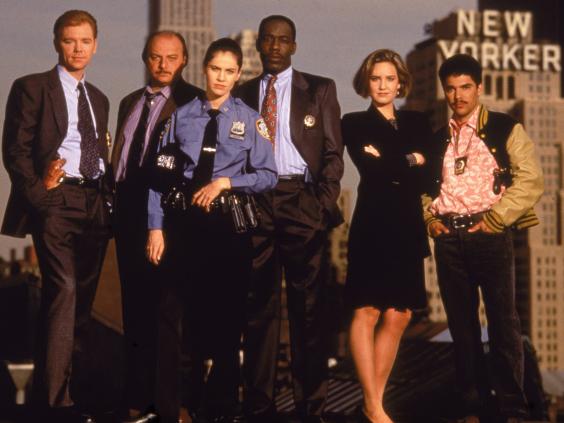 Her lawsuit states that in March 2011, after she demanded answers from the firm, she was invited to meet the firms's managing partner, who showed her a "printout detailing all the [cheques] that Milch had requested from NKSFB and cashed at racetracks for gambling between January 2000 and March 2011." The total was more than $23.5m.
Patricia Glaser, a lawyer representing NKSFB, has filed a motion to dismiss the lawsuit, telling The Hollywood Reporter: "We do not believe this case has any merit legally or factually, and we are extremely disappointed that they would attempt to sully our client's reputation, in our view with no basis whatsoever."
Mr Milch is currently working on a two-hour movie version of Deadwood, as well as a TV adaptation of the period novel Shadow Country, by Peter Matthiessen, which is expected to star Jeff Bridges. Both projects will be produced by HBO, with which Mr Milch has an exclusive contract; talks are under way on renewing this contract. 
His income from the deal is estimated to be worth "in the low seven figures", which is what the couple are living on and using to repay the IRS.
Mr Milch was unavailable for comment. 
Reuse content