A top surgeon has revealed how the Queen comforted him as he tried to speak about his traumatic experiences while working in warzones - by bringing out her corgis.
David Nott, consultant who volunteers with Medecins Sans Frontieres and the International Committee of the Red Cross, was having lunch at Buckingham Palace in 2014 ten days after returning from Aleppo in Syria where he had treated war victims.
The vascular and war surgeon found himself struggling to open up to the Queen about his experiences in warzones, where he was working in hospitals that were being shelled and treating adult and children with severe injuries.
"I didn't know what to say to her. It wasn't that I didn't want to speak to her. I just couldn't. I could not say anything," Nott told BBC Radio 4's Desert Island Discs. 
"She picked all this up. She said shall I help you. I thought how on earth could the Queen help me?
"All of a sudden the courtiers brought the corgis and the corgis went underneath the table. She went to one of the courtiers and she said 'Can we open up that please?' and so she opened up this lid and there were a load of biscuits.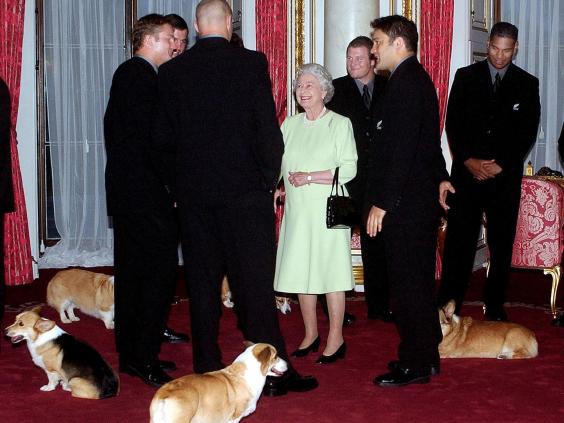 "And so she got one of the biscuits and she broke it in two and said 'Okay, why don't we feed the dogs?'. And so for 20 minutes the Queen and I – during this lunch – just fed the dogs."
Nott said the Queen's humanity was "unbelievable" and the dogs were therapeutic.
For more than two decades, Dr Nott - a consultant surgeon at Royal Marsden, St Mary's and Chelsea and Westminster Hospitals in London - has given up several months every year to volunteer in war zones and amid major humanitarian crises.
"The hospital was being blown, everything around me had been shelled and I was coping with children that were really badly damaged," he explained during the interview.
"She must've detected something significant because I didn't know what to say to her."