U2's tour manager of more than three decades, Dennis Sheehan, has died after suffering a heart attack in a hotel in Los Angeles.
Mr Sheehan, who was 68, was described as a "legend" by lead singer Bono, who described him as "irreplaceable" and like a "family member".
He also worked with acts including Led Zeppelin, Iggy Pop, Patti Smith and Lou Reed during his career, which was notable for a lack of a rock and roll lifestyle.
In an interview with Projection, Lights and Staging News, he said: "I never drank until I was 30, I never did drugs and I was always honest.
"I think people knew my history at the time, and knew I was straight and had a sense of responsibility. I always got the job done regardless."
Wolverhampton-born Mr Sheehan had worked with U2 since 1982.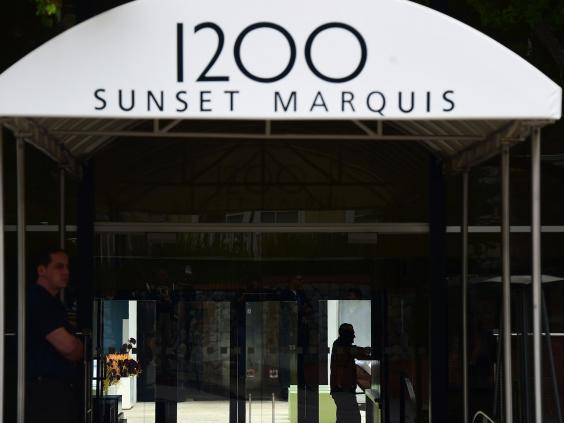 In a statement, Bono said: "We've lost a family member, we're still taking it in.
"He wasn't just a legend in the music business, he was a legend in our band. He is irreplaceable."
U2 are in the middle of their latest world tour iNNOCENCE+eXPERIENCE and are currently doing a string of shows in Los Angeles.
US website TMZ said Mr Sheehan died in his hotel room. Los Angeles County Fire Inspector Chris Reade said the first responders were called at around 5.30am on Wednesday to reports of a man in cardiac arrest. Mr Sheehan was pronounced dead at the scene.
The Press Association contributed to this report
Reuse content