He is the man who became famous for his seemingly magical, self-taught ability to calm and train even the most unruly dog.
But now Cesar Millan, the so-called "Dog Whisperer", is under investigation for alleged animal cruelty.
A spokesman for the Los Angeles County of Animal Care and Control told TheWrap that officers had visited the 46-year-old's training facility in Santa Clarita, California on Thursday. It was not clear whether Mr Millan has been interviewed about the allegation, but it was reported that he was out of town on a business trip.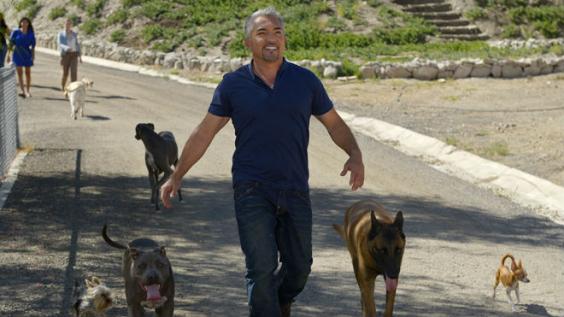 It was also reported that officials issued a 24-hour notice, requiring Mr Millan to make contact with investigators. 
The investigation reportedly stems from a recent episode of Mr Millan's show Cesar 911, in which a live pig was used in a behavioral training session with a dog that had recently attacked two other pet pigs. The dog bit the pig's ear, drawing blood, before it could be subdued.
Los Angeles County Animal Control Deputy Director Danny Unbario told The Wrap that it had received a single complaint about the incident and described the case as active.
Nat Geo WILD, which broadcasts Cesar 911, acknowledged in a statement that the segment "caused some concern for viewers who did not see or understand the full context of the encounter." 
The channel added: "The pig that was nipped was tended to immediately afterward, healed quickly and showed no lasting signs of distress ... as a result, [the dog] did not have to be separated from his owner or euthanised.
"Cesar Millan has dedicated his life to helping dogs and to showing how even the most difficult problem dog can be rescued and rehabilitated."
Cesar 911 is Mr Millan's second show featuring his behavioral work with dogs. "The Dog Whisperer" aired between 2004 and 2012 and shot the Mexico-born Mr Millan to international fame. He has also written six books.
Reuse content