The remains of Miguel de Cervantes, the literary great behind Don Quixote, are believed to have been found in a Madrid tomb 399 years after his death.
The bones of Cervantes and his wife have hopefully been discovered at the Convent of the Barefoot Trinitarians by 30 researchers in an underground crypt that had gone forgotten for years.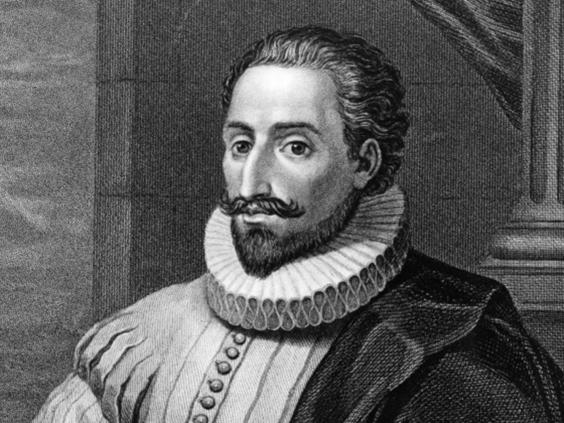 Cervantes was buried in 1616, along with his wife and several other people. He was buried in the covenant  The bones were lost when the tomb in which they were buried was rebuilt.
It cannot be 100 per cent certain whether these are his bones, but the team will carry out DNA tests to be sure. "The remains are in a bad state of conservation and do not allow us to do an individual identification of Miguel de Cervantes," forensic scientist Almudena Garcia Rubio told the BBC.
"But we are sure what the historical sources say is the burial of Miguel de Cervantes and the other people buried with him is what we have found."
The team of scientists used 3D scanners and an earth-penetrating radar to locate the underground tomb.
Don Quixote follows the adventures of Alonso Quixano, who reads so many adventure stories he decides to go out and restore justice and chivalry to the world.
The search for Cervantes' remains had been part of an exercise to revive interest in the author. The crypt will be opened to the public to mark 400 years since his death.
Reuse content