It is has been 24 years since since the writer Harry Hurt III published a biography of Donald Trump. 
The book, Lost Tycoon: The Many Lives of Donald J Trump, was not entirely flattering. Indeed, Mr Hurt's account contained detail of a sworn divorce deposition, in which the tycoon's former wife said her had once raped her in a fit of rage. (Ivana Trump has since said she did not mean it literally.)
But it appears that three decades has not been sufficient to cool Mr Trump's ire. Over the weekend, Mr Hurt claimed that the President-elect ordered him to leave his golf club in Florida where the author was enjoying a round with major Republican donor David Koch and others.
"I said, 'Congratulations, sir,' and shook his hand," Mr Hurt wrote on Facebook. "Trump said, 'You were rough on me, Harry. Really rough. That s**t you wrote.'" 
Mr Hurt said he looked the tycoon in the eye, and said, 'It's all true', to which Mr Trump replied, 'Not in the way you wrote it'."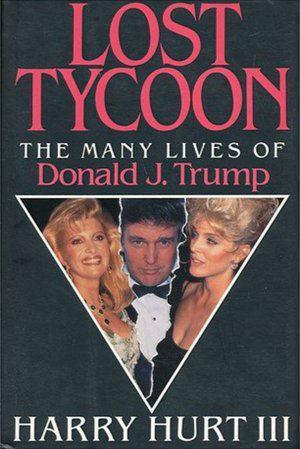 Mr Hurt, who lives in Sag Harbor, New York, said he was Trump International Golf Club in West Palm Beach late last week with a group of friends. He said he walked over to say hello to Mr Trump, who was on the practice range.
Asked by CNN why he wanted to play at Mr Trump's course, or shake hands with him, he said he wanted to show respect to the office of the "president of the United States". He said he had previously played as course a couple of years ago, when Mr Trump had been civil to him and wished him a "good round".
Mr Hurt said he called his security detail escort him and friends from the club. Mr Koch was not thrown out, decided to leave with Mr Hurt, said the writer.
John Damgard, another member of Mr Hurt's group, confirmed that the President-elect asked them to leave the course.
"We were on the putting green," said Mr Damgard, another Republican donor. "Harry came and said Mr Trump doesn't want us to play'. We went to a different place."
Reuse content