Donald Trump and one of the Republican frontrunner's top advisers are at war, with both claiming to have 'fired' the other.
Trump's campaign team announced he had fired Roger Stone, one of his most senior advisers, claiming he was using Trump's bid for the Republican presidential nomination to publicise himself.
But Stone, a former aide to President Richard Nixon who has known Trump for several decades, has hit back, saying he had already quit and releasing what he claimed to be his resignation letter.
Then, echoing Trump's The Apprentice catchphrase, he tweeted: "Sorry @realDonaldTrump didn't fire me - I fired Trump."
Sorry @realDonaldTrump didn't fire me- I fired Trump. Diasagree with diversion to food fight with @megynkelly away core issue messages

— Roger Stone (@RogerJStoneJr) August 8, 2015
The spat erupted after the ever-controversial Trump appeared to imply Fox News presenter Megyn Kelly was menstruating when she grilled him over his comments about women during a Republican presidential candidate debate.
In a statement released yesterday, a spokesman for the polemical rightwinger's campaign said: "Mr Trump fired Roger Stone last night.
"We have a tremendously successful campaign and Roger wanted to use the campaign for his own personal publicity.
"He has had a number of articles about him recently and Mr Trump wants to keep the focus of the campaign on how to make America great again."
But Stone maintained he quit after seeing Trump's comments on Kelly, in a CNN interview on Friday night.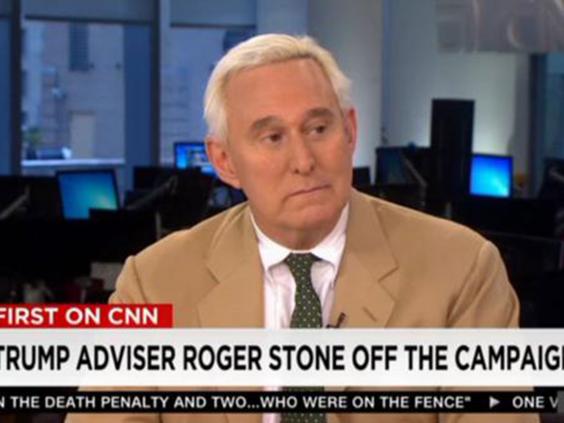 In an email obtained by the Associated Press, Stone wrote to Mr Trump: "The current controversies involving personalities and provocative media fights have reached such a high volume that it has distracted attention from your platform and overwhelmed your core message.
"With this current direction of the candidacy, I no longer can remain involved in your campaign."
Trump's campaign manager, Corey Lewandowski, said he never received the email.
Friends of Stone said the Republican veteran had planned to announce his resignation Saturday night, but when Trump got word he announced he had fired Stone first.
The notion that I somehow need @realDonaldTrump to get publicity for myself is really ,really funny- he should do a google NEWS search

— Roger Stone (@RogerJStoneJr) August 8, 2015
The feud is the latest in a series of controversies in the property tycoon's ill-tempered campaign for the White House.
Trump outraged liberals and the Latino vote after claiming Mexican immigrants brought crime, drugs and infectious diseases to the States and were "rapists".
Conservative conference RedState Gathering disinvited Trump after he said of Kelly: "You could see there was blood coming out of her eyes, blood coming out of her wherever."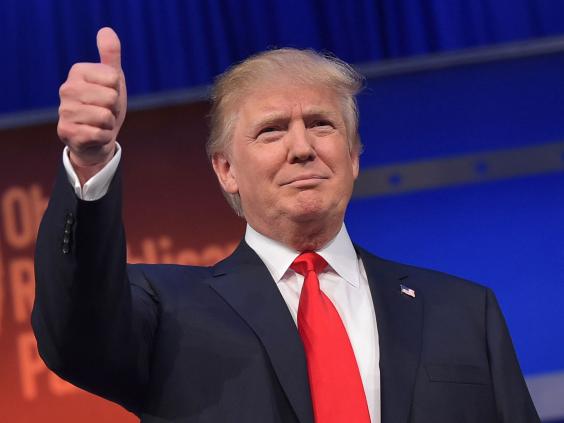 Trump, who is currently eclipsing much of the Republican political debate in the US, derives some of his popularity from shunning politically correct language, but his comments have also alienated a number of his Republic peers.
However, the divisive figure is leading national polls and he remains a towering presence in the 17-candidate field.
His supporters at the RedState convention said the latest controversy simply reaffirms why his uncompromising approach appeals to voters disgusted with conventional politicians, including those in the Republican Party, the Associated Press reported.
Reuse content