Today marks three years since Ed Balls accidentally tweeted his wonderfully plosive name on his Twitter page, but for the MP it seems the incident's inherent hilarity may have worn off.
Last year, Mr Balls manually retweeted the post, writing: "Ok, ok.. Because it would be rude not to..!" [sic] but all that's sitting top of his Twitter feed this morning is a message about a British Royal Legion parade and a bit of borked code.
Britain has celebrated undeterred this morning however, rampantly tweeting the words 'Ed' and 'Balls' and Photoshopping him into Oscars selfies.
UPDATE: While he stopped short of tweeting 'Ed Balls', Ed Balls has now referenced Ed Balls Day in a funny-road-name tweet: 'Greetings and a Happy Day to you all from the top of the 141 bus, now crossing (where else?) the Balls Pond Road...'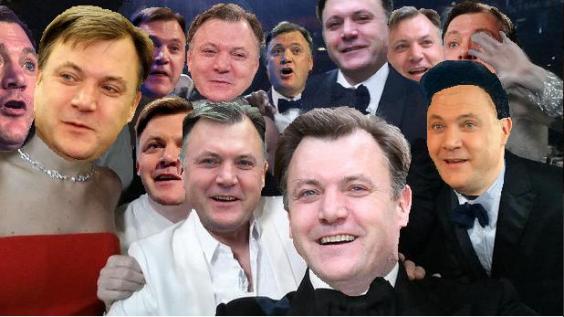 John Prescott was in the market for a few more followers too, piggybacking the day by tweeting each individual letter of the Shadow Chancellor's name.
Balls' original tweet has now been retweeted more than 25,000 times, with Nick Clegg earlier in the year using it to signal that he was now on better terms with the politician.
It comes with a suitably juicy and thorough backstory, having come into existence in 2011 when Balls was shopping in a Castleford branch of Asda for the ingredients of a 12-hour pulled pork recipe.
E

— John Prescott (@johnprescott) April 28, 2014
An aide purportedly suggested he search for an article about him on Twitter, and after accidentally tweeting the search term he was not aware it could be deleted.
We'd like to think he was merely making an exploratory search for any and all Ed Balls-related news while absent-mindedly pushing a trolley down the herb aisle however.
There is still time for Ed Balls to get in on Ed Balls Day, with the original tweet having come at 4.20pm.
Reuse content