The great-granddaughter of Emmeline Pankhurst is urging the 9.1 million women in the UK who did not vote in the last election to understand the power they have by casting their ballots.
Dr Helen Pankhurst has continued the legacy set by her activist great-grandmother by campaigning for various women's issues both in the UK and abroad.
Ahead of the May General Election, Dr Pankhurst is now focusing her attention on encouraging women not to waste their votes, almost a century after the suffragette movement successfully fought for women to vote.
Emmeline Pankhurst led the Women's Social and Political Union from 1903 and launched a series of interventions that included assaulting police officers, heckling politicians, going on hunger strike and committing acts of arson in protest at the Government's refusal to let women vote.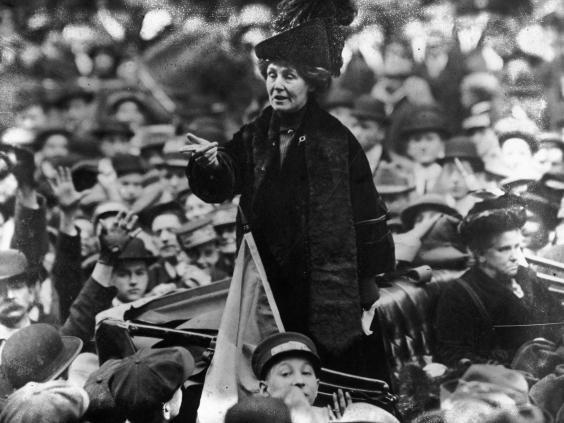 But despite all women being granted the right to vote in 1928, only 39 per cent under the age of 25 cast their ballot in 2010.
"I don't want to tell women what to do, and say my grandmother nearly died for you to vote," Dr Pankhurst told The Mirror.
"But I want to say: 'You have an opportunity women didn't have in the past and still don't have elsewhere.'
"Being cynical about politics and abdicating responsibility seems such a waste. If only women understood the power they have."
She the most important thing is for women to "understand their power" and the real effects they can have on society by voting.
"If you vote in national elections and take part in all the other political opportunities available through the social and mainstream media you can actually change things," she added.
Dr Pankhurst recently spoke about the need to get more women in positions of power by increasing the number of female MPs.
Speaking to The Independent, she said women should be harnessing "their political might" to get more females in Parliament.
"My view is that there is a path to equality and to women being able to make the decisions that they need to in their lives but we are not there yet. We are at a dangerous time where repressive ideas could take hold," she warned.
Reuse content