Scotland Yard and prosecutors are in talks about whether to launch a criminal investigation into Mazher Mahmood, the so-called "Fake Sheikh", as lawyers for singer Tulisa Contostavlos discuss suing the publishers of The Sun on Sunday in both America and Britain over the reputational damage caused by her collapsed drugs trial.
The developments follow a judge's decision to call off the prosecution of the singer because there were "strong grounds" to believe the reporter lied in court and manipulated evidence.
Mr Mahmood has been suspended by Rupert Murdoch's News UK, pending an internal investigation, and could be investigated for perjury and perversion of the course of justice.
Jonathan Shalit, the singer's manager, said lawyers in both the UK and the US were being consulted on potential action for damages against Mr Mahmood and News UK after his sting on Ms Contostavlos in Los Angeles and Las Vegas, where she was offered a possible role in a Hollywood film.
"This entrapment started in America and we are taking advice from lawyers in the UK and the US," he said. "Tulisa has been massively wronged and the emotional, physical and financial consequences of what Mazher Mahmood did are beyond quantifiable." He said he told News UK that Mr Mahmood's claims amounted to a "crock of lies" but "The Sun supported him".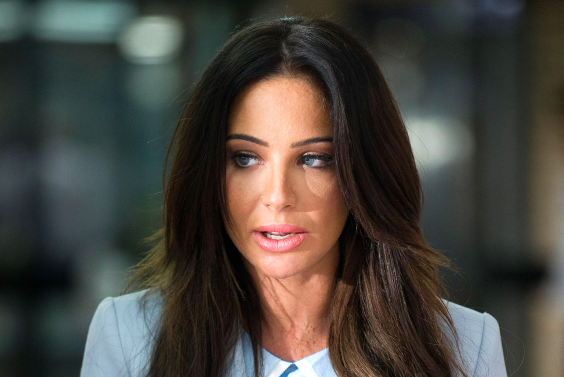 The Crown Prosecution Service is thought to be examining evidence in existing and forthcoming criminal cases involving Mr Mahmood, after the collapse of the trial. 
One case involves the socialite and PR man Leon "Starino" Anderson, 27, who faces drugs charges following a sting in a Mayfair restaurant by Mr Mahmood last year.
Anderson, from south-west London, is co-charged with his nephew Ashley Gordon, 22, from Romford, who appeared for a preliminary hearing at Southwark Crown Court in May. Mr Anderson did not attend that hearing because he was delayed flying home.
The Sun on Sunday published an article on 12 May 2013 alleging "Stars' Mr Fixit Is Drug Dealer", claiming Anderson was friends with a host of "unsuspecting celebrities", including pop singers Rihanna and Chris Brown and Premier League footballers.
Mr Mahmood has claimed more than 250 criminal convictions as a result of his investigative journalism, which often involves dressing in Arab robes. His employer told the Leveson inquiry the true total was 94.
Some may now challenge their convictions after Judge Alistair McCreath questioned Mr Mahmood's credibility as a witness. He called off the Contostavlos trial and freed her friend Michael Coombs, who had earlier pleaded guilty  to supplying cocaine.
The judge said the reporter – who sometimes uses a limousine when working undercover – had given contradictory evidence about a conversation between Ms Contostavlos and the journalist's driver, Alan Smith.
Ben Rose, of London solicitors Hickman and Rose, told The Independent he thought the CPS might have to conduct a "backward-looking exercise" into previous cases linked to evidence from Mr Mahmood.
He said that a number of people who had been prosecuted and convicted as a result of evidence given by Mazher Mahmood had already been in contact with him.
Reuse content