The Federal Bureau of Investigation raided the home of Subway spokesperson Jared Fogle on Tuesday morning.
Update — 7 July 2015, 5:18pm:
Subway has issued a statement announcing that it will suspend its relationship with Mr Fogle during the ongoing investigation: "Jared is cooperating with authorities."
FBI sources told Fox59 that the agency served warrants at Mr Fogle's home in Zionsville, Indiana as part of a child pornography investigation.
Subway pitchman Jared Fogle led by FBI from evidence truck in driveway of his Zionsville home: criminal investigation pic.twitter.com/tD5cFwe2ss

— Charlie Nye (@CharlieNyePhoto) July 7, 2015
Mr Fogle rose to fame in the late 1990's after he supposedly ate two Subway sandwiches a day for 11 months and shed nearly 245 pounds. Soon after the popular food chain flew Mr Fogle to California to film commercials and name him an official spokesperson.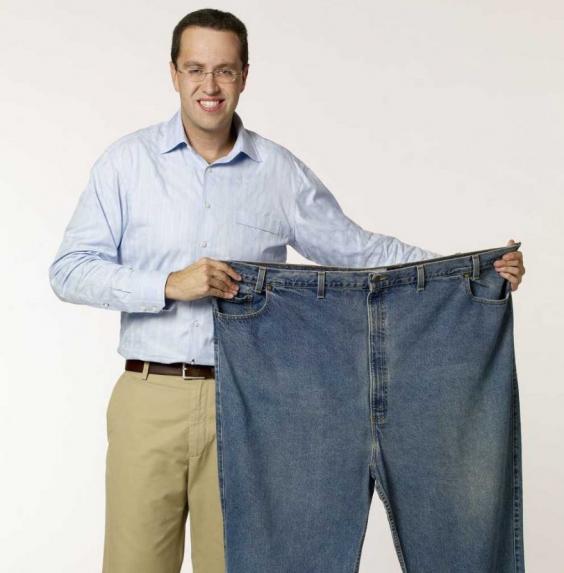 "It took off. Two weeks after, Oprah wanted me on her show," he told the New York Daily News in 2013.
Mr Fogle founded the Jared Foundation to help children develop healthy eating habits. Russel Taylor, the foundation's former executive director was arrested on federal child pornography charges in May, Fox59 reported. Mr Taylor was also accused of possessing and producing child pornography. Investigators reportedly found more than 500 videos with images of child pornography.
A crowd gathering outside home of @SUBWAY @thejaredfogle home after word of child porn investigation @WTHRcom pic.twitter.com/Hw3fJb7Ich

— Carrie Cline (@CarrieWTHR) July 7, 2015
Before "Jared's Diet" became a household name, Mr Fogle attended the University of Indiana and spent an overwhelming amount of time alone in his dorm room. To avoid embarrassment and teasing, Mr Fogle ditched social events and friends for junk food.
"I knew you were supposed to go on dates and go to parties, but because I was so big, I just took myself out of the equation — I didn't want to allow myself to be made fun of," he told the Daily News.
According to Nation's Restaurant News, Subway sales shot up 20% after Mr Fogle filmed his first commercial. Sales more than tripled to $11.5 billion in 2011, from around $3 billion in 1998.