Gary Sinise, the Academy Award-nominated actor who played the much loved role of Lieutenant Dan Taylor in Forrest Gump, has pulled out of an appearance at a summit for an anti-gay Catholic group.
Legatus, a Christian organisation that encourages homosexuals to "seek a cure", had procured the star – also regarded for his role in Of Mice and Men – to speak at an upcoming event at the Ritz-Carlton in Florida.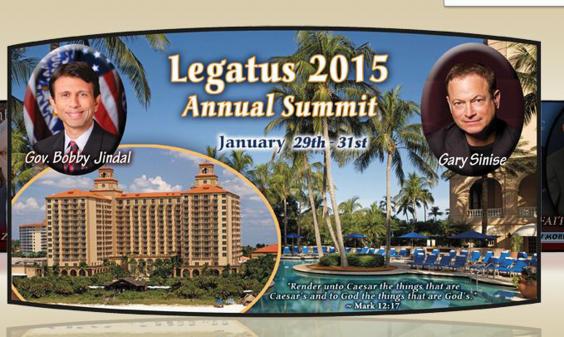 However, Sinise has since made the decision to withdraw.
"For me, faith has been a catalyst for my mission to honour the men and women who serve in our nation's military," he said in a statement.
"When I accepted the invitation to speak at the Legatus conference on Veterans issues and share my story, I was unaware of the controversy surrounding some of the participants, and their views on personal matters.
The most important recent coming outs
The most important recent coming outs
1/9 1. Ellen Page

The 26-year-old actor came out in an inspirational speech at the Human Rights Campaign's youth conference, Time to Thrive, on 14 February this year. She spoke about her fear of coming out publicly and the effect that had on her. She said, to the crowd cheering her: 'My spirit suffered, my mental health suffered and my relationships suffered. And I'm standing here today, with all of the other side of all that pain.' Page said she hoped she could make a difference to others.

2/9 2. Vicky Beeching

Vicky Beeching, a British Christian rock singer popular in America's Bible Belt, came out in an interview with The Independent, risking her career. In her interview Beeching talked about her anguish as a teenager as her feelings went against church teachings. Beeching now says she wants to be an advocate for gay rights within the church and came to blows with homophobic US Pastor, Scott Lively. She said to him on Channel 4 News: "I'm taking this step today so young people don't have to listen to the kind of teaching you peddle, because it damages people."

Jason Alden/The Independent

3/9 3. Tom Daley

The 20-year-old Olympic diving champion came out in an emotional YouTube video in December 2013, saying he was 'dating a guy' and in April this year said on ITV's Celebrity Juice 'I am a gay man now.' This week Daley encouraged gay footballers to come out: 'I think people would be surprised how supported they'd be if they were to come out in a football environment,' he said at the Leaders in Sport conference in London.

4/9 4. Thomas Hitzlsperger

Speaking of footballers, the German, former Aston Villa player, Thomas Hitzsperger, became the highest profile footballer to be openly gay in January this year – he told the German newspaper, Die Zeit: 'It's been a long and difficult process… only in the last few years have I realised that I preferred living with a man.' The 31-year-old retired from the game in 2013 because of injuries. He said that he had thought about coming out earlier while he was still playing for Wolfsburg, but was warned against it. Afterwards he said 'there was not precedent, so people could only speculate on what would happen.'

Getty Images

5/9 5. Andreja Pejic

Andreja Pejic is known as the striking Australian model who has done shoots for Elle and Vogue, as a man modelling womenswear. In July 2014 she revealed she had undergone gender reassignment surgery and came out as a transgender woman. 'I hope that by being open about this, it becomes less of an issue,' she told People magazine.

Getty

6/9 6. Sam Smith

The singer and rising star of 2014 came out officially in May this year when he said his album was about unrequited love for a man. Speaking to the Fader he said: 'In the Lonely Hour is about a guy that I fell in love with last year and he didn't love me back. I think I'm over it now, but I was in a very dark place. I kept feeling lonely in the fact that I hadn't felt love before.'

Getty Images

7/9 7. Charlie King

The 29-year-old former The Only Way is Essex star Charlie King said he was gay in an interview with This Morning, only this month. In the interview he said he wanted to be honest about his sexuality to help other people in the same situation feel more comfortable about it.

8/9 9. Hodor!

The actor, Kristian Nairn, famed for his portrayal of the gentle giant Hodor on Game of Thrones came out in March this year. He told the Wall Street Journal he didn't fit the stereotype of what a gay man is supposed to look like: 'You have to be thin, you have to be tanned… that's never been be me.' He said he 'wanted to show the world that we are varied people, as everyone else, you don't have to be any way.'

HBO

9/9 10. Ian Thorpe

Australia's swimming champion Ian Thorpe denied being gay for years and did not feel comfortable coming out until July this year in an interview with Michael Parkinson. Thorpe is a five-time Olympic gold medallist and has recently retired from the sport, in his 2012 autobiography he said he was straight, and in July he said that being gay was something he was only just telling people: 'This is only something that very recently, we're talking the past two weeks, I've been comfortable telling the closest people around me.'

Getty Images
"I don't want my mission—which is designed to be unifying—to be disrupted by these, or any controversies, and therefore have decided to withdraw."
Fox News anchor Bret Baier was also due to give a speech at the event. He, too, has pulled out.
"Bret Baier has withdrawn his participation as a speaker at the upcoming Legatus Summit due to the controversy surrounding some editorial stances in the organization's magazine," a Fox News spokesperson told The Independent. "Bret accepted the invitation to speak about his book, his faith, and his son's congenital heart disease.  He was unaware of these articles or the controversy surrounding them."
Articles on the Legatus website list homosexuality as 'SSA' or 'Same-sex attraction disorder'.
"Our members, who are 'ambassadors for Christ,' don't typically wear their faith on their shirtsleeves," a mission statement reads.  "They spread the faith through good works, good ideas, and high ethical standards."
Reuse content