Geraldo Rivera has claimed that hip-hop has done "more damage to black and brown people than racism" in the last decade, sparking an angry response from the music industry.
The television presenter and journalist made the comments while speaking to the Huffington Post on a publicity tour last week.
"Hip-hop has done more damage to black and brown people than racism in the last 10 years," he said.
"When you find the youngster, a Puerto Rican from the South Bronx or a black kid from Harlem, who has succeeded in life other than being the one-tenth of one-tenth of one per cent that make it in the music business, that's been a success in life walking around with his pants around his ass and with visible tattoos…it's this whole ethos."
Rivera added that he loved Russell Simmons, the US magnate who founded hip-hop label Def Jam, calling him a "dear friend".
"I admire his business acumen," he added. "At some point, those guys have to cop to the fact that by encouraging this distinctive culture that is removed from the mainstream, they have encouraged people to be so different from the mainstream that they can't participate other than, you know, the racks in the garment centre and those entry-level jobs, and I lament it.
"I really do. I think that it has been very destructive culturally."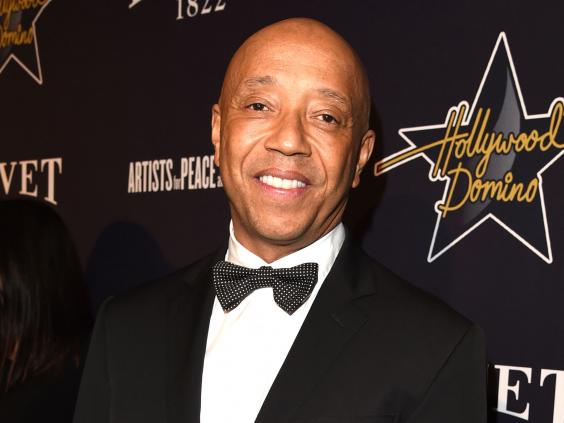 When interviewed by TMZ, Simmons gave the journalist a severe dressing down, claiming he had mentioned hip-hop in an effort to "get himself relevant".
Putting violent themes in urban music down to the American penal system, he added: "(Rivera) never did s*** to help nobody, not in a very long time.
"He used to do something 30, 40 years ago, but he's not relevant no more."
Rivera won a Peabody Award for his 1970s report on a corrupt school for mentally disabled children.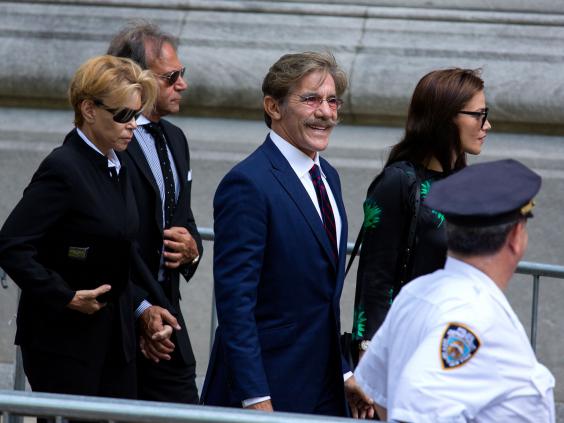 Leaving reporting, he went on to host his own talk show, Geraldo, and other news and current affairs programmes.
He currently hosts Geraldo Rivera Reports on Fox News and was recently the runner-up in the US version of the Celebrity Apprentice, being fired by Donald Trump in the last round.
Following the storm of controversy over his comments on hip-hop, Rivera wrote a piece on his blog saying "it was not my place to bring it up in (that) way".
Those of you wondering about my hip-hop comments should check out my article on the website: http://t.co/eUHMfwwZB0

— Geraldo Rivera (@GeraldoRivera) February 19, 2015
"Now that I've stuck my foot in it, let me try to explain what I meant," he wrote, citing Lil Wayne and Fifty Cent among artists he claimed "glorify a drug and gun culture that is tearing communities apart".
"While I wish the subject had not come up, I stand by my comments on Huff Po," Rivera added.
He called hoodies and low-slung trousers "instruments of self-segregation" that "accomplish the same result as the racists who opposed (Martin Luther King's)" 1965 march to Montgomery.
"I challenge anyone to dispute my basic premise that the heroes of hip hop have been leading black and brown youngsters down the wrong road," Rivera wrote.
"Racism has long been a cancer on the heart of America. For all its entertainment value, hip hop/rap is also a self-inflicted wound, encouraging self-segregation.
"And some of the biggest names in the business bear some responsibility."
Reuse content