Frank Mankiewicz will be above all remembered for one terrible moment – the assassination of his boss Robert Kennedy, cut down by an assassin's bullet hours after winning the 1968 California Democratic primary and establishing himself as favourite for his party's nomination for president that year.
Instead, it fell to Mankiewicz to appear at the dead of night on the steps of the Good Samaritan hospital in Los Angeles, just 26 hours after Sirhan Sirhan had fatally wounded the candidate, to deliver one of the saddest statements in American political history.
"I have a short announcement to read...," he told the waiting reporters, in grim, halting tones. "Senator Robert Francis Kennedy died at 1.44 am today, June 6, 1968. With Senator Kennedy at the time of his death were  his wife, Ethel, his sisters Mrs Stephen Smith, Mrs Patricia Lawford, his brother-in-law,  Mr Stephen Smith, and his sister-in-law, Mrs John F Kennedy. He was 42 years old. Thank you."
But Mankiewicz was far more than a press aide who had sought a career in Washington, caught up in the excitement surrounding the Kennedys. He was a scion of Hollywood aristocracy, whose father, Herman – once a theatre critic for The New Yorker – had written the screenplay for Citizen Kane and whose uncle Joseph had directed another all-time movie classic, All About Eve. As a child, he knew the likes of Scott and Zelda Fitzgerald, Greta Garbo and the Marx brothers as family houseguests.
But the young Frank decided that the law and journalism, and then politics, rather than movies, were his future. He started out as a regional director for the newly founded Peace Corps, before getting to know Bobby Kennedy, whom he served as spokesman and confidant during the whirlwind campaign that was stopped in its tracks in a kitchen corridor of LA's Ambassador Hotel, soon after midnight on 5 June 1968.
But Democratic politics remained his calling. Four years later, Mankiewicz was in the thick of another White House campaign, this time as a top aide to George McGovern – with the added distinction, it emerged later, of a place on the notorious "enemies list" of President Richard Nixon.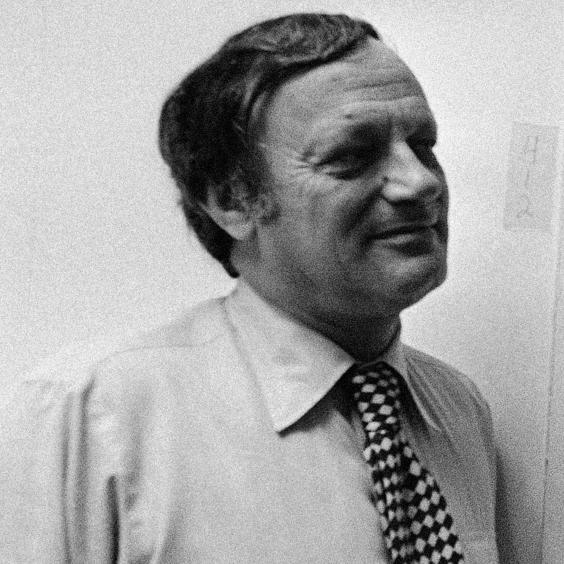 Watergate, about which Mankiewicz later wrote two books, came too late to save McGovern's doomed bid, beset by disasters and chaos, and which ended in one of the most comprehensive landslide defeats ever, with McGovern carrying just one state, Massachusetts, and the District of Colombia.
Journalists assigned to the McGovern campaign relished Mankiewicz for his accessibility and wit, and for the blistering quotes he effortlessly provided. In fact, however, he contributed to one of the largest of the disasters by failing to pick up in screening interviews that McGovern's choice for  vice-president, Missouri senator Tom Eagleton, suffered from clinical depression. Eagleton was quickly replaced, but the episode sealed McGovern's reputation as a blundering liberal incompetent. 
Mankiewicz's own political aspirations ended when he lost a bid for a Congressional seat in Maryland in the 1974 mid-term elections, but his public service did not. In 1977 he was named head of National Public Radio, where his legacy is tangible to this day.
In the mid-1970s, NPR was insignificant, so much so that when he took over, Mankiewicz claimed that he had never listened to a single programme. When he left in 1983, the station's audience had tripled, and it had opened its first foreign bureau in London. The expansion led to a $5.8m debt, exacerbated by Ronald Reagan's cuts in funding for public broadcasting. But NPR had gained a reputation as a rare outpost of excellence and seriousness in US radio that it has never lost.
For the last three decades of his life, Mankiewicz was a titan of the Washington lobbying and public relations industries, latterly as vice chairman of Hill & Knowlton. "I know everyone in Washington," he once joked, "and half of them owe me something. The other half,  I owe." µ Rupert Cornwell  
Frank Fabian Mankiewicz, US political adviser, lobbyist and author: born New York, 16 May 1924; married twice (two children); died Washington DC, 23 October 2014.
Reuse content