Béatrice Dalle, the french actress famous for her role in Betty Blue, has admitting to eating a dead man's ear while high on acid.
The actress was appearing on the french programme Divan when she divulged her past stomach-turning antics.
Dalle told the visibly shocked host she used to work in a morgue with friends and one time they "made ourselves a meal". She said she had a taste of the ear because "we wanted to eat because we had taken acid," reports The Local.
People news in pictures
People news in pictures
1/9

US President-elect Donald Trump and musician Kanye West pose for media at Trump Tower in Manhattan, New York City

Reuters

2/9

Anna Wintour apologises for criticising Donald Trump on a train. Fashionista was reportedly heard saying the President-elect would use the Presidency 'to sell himself and his brand'

Getty

3/9

Ivanka Trump and her husband might be joining the next administration. The couple is plotting a move to the nation's capital

Getty

4/9

Samuel L Jackson calls Muslims 'the new black kids in America' 'People perceive them as a threat before even saying hello,' actor says of Muslims in the US

Getty

5/9

Former JLS star Oritse Williams denies rape allegation The singer has not been charged

Getty

6/9

Bill Gates announces $1bn investment fund for clean energy technology Team-up with Richard Branson, Jeff Bezos and others aims to fight climate change - and reap 'super' rewards

Getty

7/9

Donald Trump's aide worked for anti-immigation extremists Poll was used by President-elect during campaign to justify banning Muslims from the US

Reuters

8/9

Henry Kissinger tells Nobel Peace Prize forum to give Donald Trump a chance More than 7,000 people called for the 'mastermind of war' to be arrested while visiting Norway

EPA

9/9

John Travolta dismisses new Scientology documentary by former member Leah Remini The actor defends the church and says it was a source of support for him when he lost his girlfriend, mother and son

Getty
The 51-year-old played down the incident by laughing and mockingly reassuring the host: "Oh la la. It's ok". 
Dalle also revealed that she and her friends would sell body parts to medical students, "nobody complained" she jokingly said of the corpses.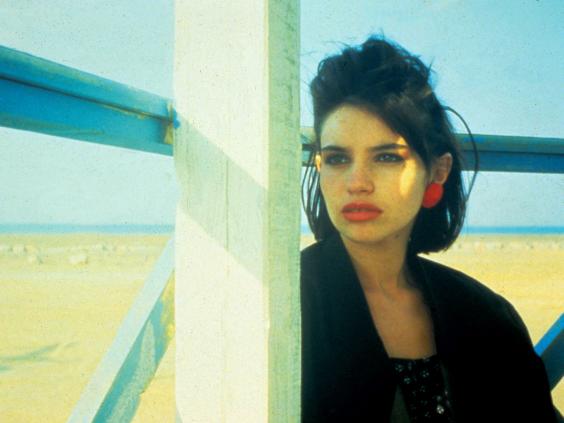 Dalle rose to prominence playing the lead role in Betty Blue in 1986 and subsequently appeared in a range of french films.
The ear-biting incident is one of many in Dalle's controversial personal life. The actress was arrested in 1991 for shoplifting which resulted in a six-month suspended sentence, she was later convicted for possessing heroin and cocaine in 1995. In 2011, she told the Independent she was banned from the US for seven years after hitting a consul in the late 1990s.
In 2005 she met her husband Huanael Meziani who was an inmate in a Brittany prison for detaining, beating and raping an ex-girlfriend. After his release in 2009, Meziani was re-arrested after an alleged row between the couple. In 2011 she told the Independent the couple were still together but live separately.