It's a tiresome question continually thrown up for the deliberation of high profile women: "So who's looking after the children while you're away?"
And it appears it's one that ex gymnast and sports commentator Gabby Logan hasn't been able to dodge, either.
"People still think it's a woman's responsibility to organise everything. When I was away, some of the mums at school asked Kenny how he was coping. No one asked me that when he was working in Australia last year!" she said in an interview with Essentials magazine.
"I'm often asked who's looking after the children when I'm away, yet my male colleagues aren't! I can't get too upset about it, though: once the topic of kids comes up, they all start getting their pictures out."
Former Olympian Logan, 41, who was one of the core BBC presenting team for the World Cup coverage this year, has nine-year-old twins called Lois and Reuben.
"There was an outcry when the BBC unveiled their line-up for the World Cup and I was the only woman. But there were no gaps on the presenting team," she said.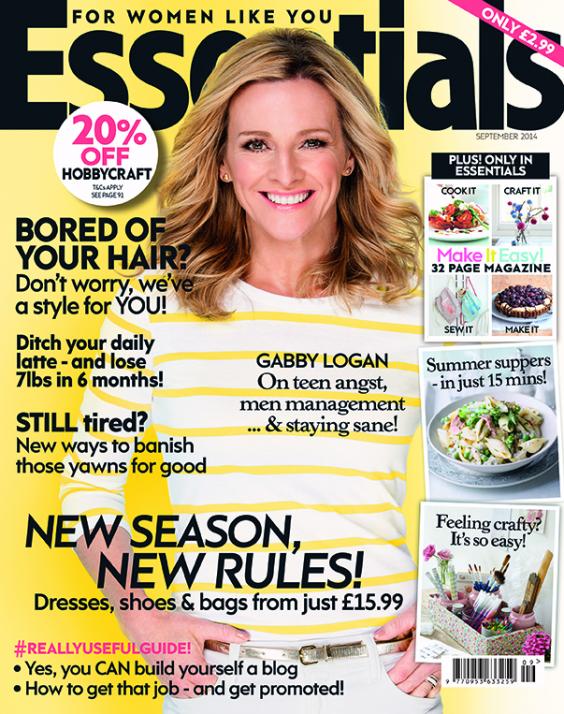 While all for encouraging women to rise to the top echelons of society, Logan did suggest that she wasn't one for 'quotas'.
"If you've got someone like Dan Walker doing his job brilliantly, why should the BBC push him out and put a woman in for the sake of it? It happens in other industries, not just football. There aren't enough women at the top in science, in boardrooms, or in the Cabinet."
While her posting in Brazil was incredible for numerous reasons, the upside to England crashing out of the competition so early was, she admits, being able to "go home and see my kids."
Thankfully, Logan did dodge much of the sexist diatribe slung around social media sites and at prominent women.
"I seem to be given an easier time on social media than some female presenters. I just wonder whether I've weeded out the idiots or blocked them all, but during the World Cup I received lots of positive comments for the first time.
"There were a few people who tweeted that I'd asked the wrong question in an interview, which is fair enough, but it wasn't comments about my looks or genitalia I'm glad to say!"