Geoffrey Holder, known for playing James Bond villain Baron Samedi, died on Sunday from complications caused by pneumonia.
He was 84 years old.
A dancer, choreographer, actor, composer, designer and painter, Holder was born in Port of Spain in Trinidad and Tobago. He was taught to dance by his brother Boscoe and joined his dance troupe at the age of seven.
He is best known for his acting credits, which include voodoo villain in Live and Let Die, Roger Moore's first James Bond film. He was often cast in roles deemed as exotic, including Punjab in musical Annie, a tribal chieftain in Doctor Dolittle and a sorcerer in Woody Allen's Everything You Always Wanted to Know About Sex (But Were Afraid to Ask).
He more recently appeared as the narrator in Tim Burton's Charlie and the Chocolate Factory.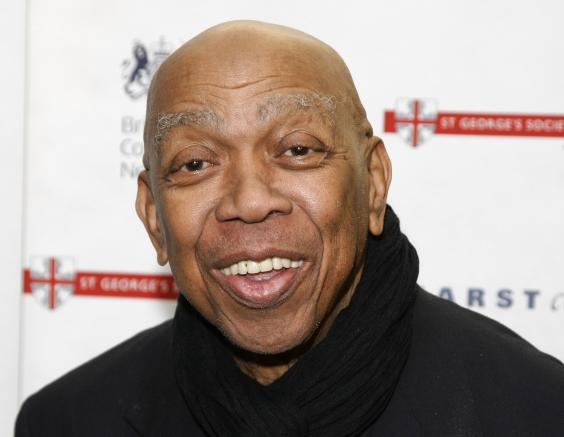 He danced on Broadway with the dance company that he directed, choreographed numerous productions and won two Tony Awards for best costume design and musical direction in the original Broadway show of The Wiz - an all-black adaptation of The Wizard of Oz.
He was also a painter, photographer and sculptor and his work was shown at the Corcoran Gallery in Washington and at the Guggenheim Museum in New York. In 1957, he received a Guggenheim fellowship for his painting.
The artist and actor produced a recipe book, entitled Geoffrey Holder's Caribbean Cookbook, in 1973.
"All I see is art; it just comes out of me," he told the Chicago Sun-Times in 2013. "And I've always believed that if you love what you're doing you're not working."
Holder is survived by his wife, Carmen de Lavallade, and their son Leo.
Reuse content