To paraphrase Dr Johnson, when you are tired of George Cole, you are tired of life – for there was in George Cole all that one could wish for in the comic actor. Whether peddling cowardly spivvery, or exemplifying callow flunkies, sly cynics and genial geriatrics, Cole was simply an adorable performer who fully deserved his enormous career – one which, it should be remembered, was also peppered with plenty of straight roles, in which he could be alarmingly chill and quite often heartbreakingly forlorn. Truly then, a man for all seasons.
His greatest success, as Eighties entrepreneur Arthur Daley, gave us one of television's genuine folk heroes. Two decades earlier, in the cinema, he'd already epitomised the spiv as Flash Harry in the St Trinian's films, part of a 50-movie filmography that covered everything from Hammer horror to Olivier's Henry V.
Born in Tooting in 1925, George Edward Cole was adopted at 10 days old by a musical couple who later encouraged him to accompany them when they performed at the local branch of the British Legion. His childhood was happy, and even though he was startled to discover at the age of 13 that he had been adopted (he happened upon a letter while hunting for Christmas presents on top of a wardrobe), his escape to the world of the theatre was born out of a passion for performing rather than a discontented home life.
A bright boy at Surrey County Council Secondary School in Morden, he was the star of many a play there. However, when he was about to leave at the age of 14, he told the visiting representative from the Board of Trade that he wanted to pursue a career on the stage – and was instead bundled into a job as a butcher's boy. He was due to start on the Monday morning, but on the day he left school, he was sent a gift from the gods. While he was doing his paper round, he noticed an advert in the Star: "Small boy wanted for London musical".
He got the job of understudy, and set off to Blackpool to join the touring cast of White Horse Inn. He sent home five shillings a week, but "it always came back in the form of tins of cakes and sweets."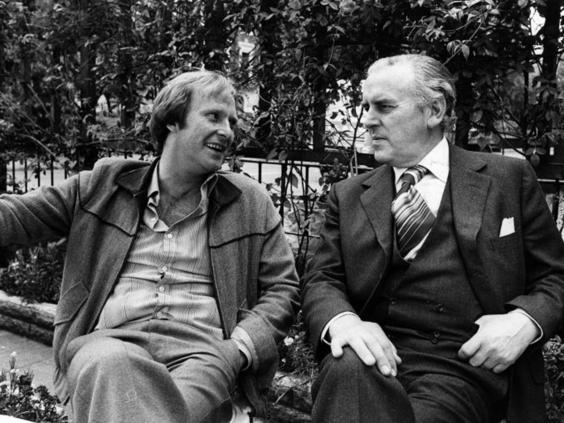 He quickly learnt that theatre meant soldiering on, whether it was when an amorous goat started chewing through the leather shorts he was wearing while on stage – or upon learning of his father's death minutes before going on for a matinee in Aberdeen.
In 1940 he was packed off to Oxford on a Sunday afternoon to prepare for the spy drama Cottage to Let, and trailed the city with his suitcase, searching in vain for accommodation. Finally and tearfully he went to the theatre, where an actor sacrificed some of his ration coupons to order two mixed grills in the pub opposite – and told him to eat them both while he found him some digs. Thirty years later, Cole was at MGM Studios when none other than Stewart Granger approached him and said, "Is that the young boy I gave two mixed grills to?"
An equally prestigious and much more significant benefactor came into his life during the production: Alastair Sim. Alongside an illustrious stage career, Sim had lectured in elocution at Edinburgh University, and while spotting enormous potential in his young protégé, he despaired of his vowel sounds.
Sim worked tirelessly with Cole, coaching and coaxing him, and in time an educated, mellifluous voice began to float from him – although cannily, he kept the cockney lilt in his arsenal. He spent four years in the RAF, and within months of being demobbed was the younger version of Sim's Ebenezer in Scrooge (1951).
Two key roles in the Fifties established him as an audience favourite. He was the mild-mannered and muddled-up bachelor David Bliss in the radio comedy A Life of Bliss (1953), a role he reprised for television the following decade; and then he took on the role of the scheming rogue Flash Harry. The St Trinian's films were the last times Cole and Sim appeared on screen together – the old man by now perhaps satisfied he could send his ward out into the world alone.
Cole began the Sixties as a single parent after the breakdown of his first marriage, but the decade also contained the seeds of his lasting success and happiness. Firstly, while appearing in The Waiting Game at the New Arts Theatre, London in 1966, he met the felicitous Penny Morrell. "I think I knew at first sight I was going to marry her," he reflected sweetly decades later. Secondly, in 1968 he played the lead in a trailblazer of a television series, Julian Bond's Man of Our Times. The story of a man faced with the prospect of losing his job and his mistress, it ushered him into middle-aged roles and showed he could play wistful as well as wily.
Fans of Minder should also be made aware of one of Cole's least known performances, in the short film The Green Shoes (1968). He starred as a nervy, furtive shopkeeper who becomes a murder suspect after a girl he follows off a train to ogle at is found dead. Concupiscence aside, the cowardly, devious and yet adorable little man was another step closer to Arthur Daley.
Like most British actors, to be in films at this time meant dabbling in horror, such as Peter Collinson's genuinely upsetting Fright (1971), on which he spent two weeks stepping over a corpse played by Dennis Waterman without the pair actually introducing themselves.
Elsewhere, he was at his most rueful in two disquieting television plays: Hugh Whitemore's Killing Time for the anthology Menace (1970), as a lonely clerk suddenly driven to murder; and for Play for Today, the extraordinary The Right Prospectus (1970). Arguably John Osborne's best play, and, exasperatingly, not screened for over 40 years, it starred Cole as Arthur Newbold, a successful businessman who, with his wife, decides to return to school in middle-age. No time is wasted trying to justify the bizarre concept; instead we are taken back to all the tortures of school life under the cruel stare of prefects. It was all magnified by Newbold being a grown man, and, cunningly, crammed into a uniform a size too small.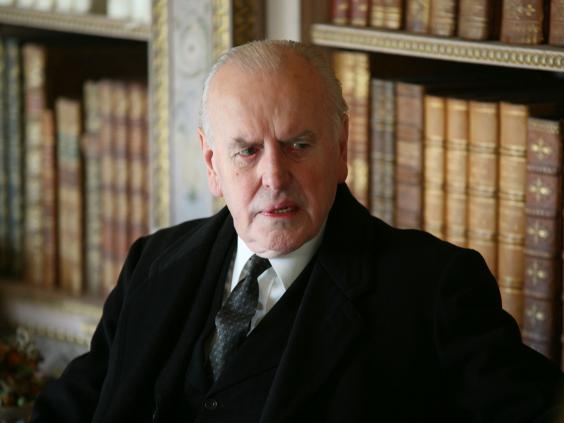 Don't Forget to Write! (1977-79) by Charles Wood was a delightful series about a lowly scribe trying to cope with disillusionment, teenage children, and, infuriatingly, a much more successful friend. The first episode begins with the sound of furious typing emanating from Maple's study before it is revealed to be a tape recording created to deceive his wife, while Cole, as Maple, is hiding in the potting shed, smoking like a furtive schoolboy.
In 1979 he was appearing on Equity minimum in a play he loathed, Dennis Potter's Brimstone and Treacle, when he was shown a treatment for Minder, a new vehicle for Dennis Waterman. He thought it hilarious – and over 100 happy episodes followed.
Minder's manor was the scruffy London of "George Davis is Innocent" slogans, a city propped up by corrugated iron fences and camaraderie. Arthur Daley (the name faintly echoing "Artful Dodger") was a monster who embodied the Eighties: avaricious and spineless, he was a loser who could win anybody over, usually vanishing in a puff of cigar smoke as soon as the heavies appeared on the scene.
W Stephen Gilbert, a script editor on the series, remembers that, "George never needed a funny line, because he knew exactly how to make any line funny. If a consciously funny line for Arthur survived the script-editing process, he would throw it away (not literally, but in the sense of under-delivering it). He was, of course, a master of timing, something that only a consummately witty performer brings to the text."
Cole was always a game actor: at the height of his Minder fame he was tied to a bed and flagellated by Julia McKenzie in the BBC's adaptation of Tom Sharpe's Blott on the Landscape (1985), and branched out as Major General Stanley in The Pirates of Penzance (Theatre Royal, 1982). A decade on, he was made an OBE, and was still working, for instance in the charming sitcom Dad (1997-99).
He was fortunate in his roles for theatre, film and television – but they were even more fortunate to have had him. He leaves behind a magic sweetshop of performances, a rogue's gallery interspersed with gentlemen as well as players. He never disappointed the man who invested so much faith in him; and he never disappointed us, either.
SIMON FARQUHAR
George Edward Cole, actor: born Tooting, London 22 April 1925; married first 1954 Eileen Moore (marriage dissolved, one son, one daughter), second 1967 Penny Morrell; died Reading, Berkshire 5 August 2015.
Reuse content