Just how much are our spare bedrooms set to cost us? What's a pint of milk going to set us back? How astronomical will it be to drown our sorrows down the local after finding out how much our spare bedrooms are going to cost and how much a pint of milk is going to set us back?
So many questions set to be answered in George Osborne's Autumn statement – his meticulously flung together plan for the UK economy over the coming months.
But what do we really know about the man who holds our nation's purse strings in his undoubtedly clammy hands? Here are five things you might be surprised by.
Despite being a Tory, his political idol is actually Tony Blair…
Yes, former leader of the Labour party. GQ's Philanthropist of the Year. The recipient of Save The Children's 'Global Development' award. AND, might we add, the proud owner of this incredible Christmas card. What can we say. Can't blame the man. He did dub Blair 'The Master', though, when he was elected as Prime Minister in 1997. Too far, Osborne. Too far.
He banished his family's cat to the Kent countryside because he wanted a designer dog instead…
Poor Freya found herself ousted from Downing Street to make way for the arrival George's beloved Bichon Frise Lola recently.
"Some early issues with toilet training ... But we don't care. We love her,"  he tweeted, flicking metaphorical kitty litter into her tearful eyes. Probably.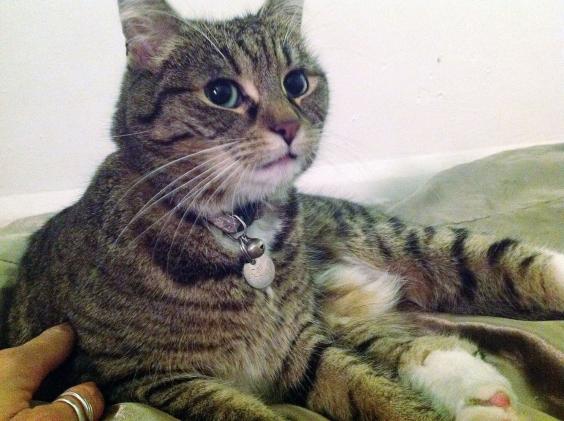 He doesn't like charities…
Because they give it away? More than likely. But they're also "anti-business", Osbourne recently claimed.
"You have to get out there and put the business argument, because there are plenty of pressure groups, plenty of trade unions and plenty of charities and the like, that will put the counter view," he said at the annual convention of the Institute of Directors in London at the start of October.
Separated At Birth: Famous Look-A-Likes
Separated At Birth: Famous Look-A-Likes
1/38 George Osbourne and David Cameron...

Getty Images

2/38 ... The Krays

Creative Commons

3/38 Benedict Cumberbatch...

4/38 ... An otter

5/38 John Bishop...

Getty Images

6/38 ... Barry Gibb

Getty Images

7/38 Jared Leto...

8/38 ... Jesus Christ

9/38 Rob Brydon...

Getty Images

10/38 ... Sir Edmund Hilary

Getty Images

11/38 Dara O'Briain...

12/38 ... Buzz Lightyear

13/38 John Humphries...

Getty Images

14/38 ... Earl Wonga

youtube.com

15/38 Nigel Farage...

Getty Images

16/38 ... Homer Simpson

youtube.com

17/38 Pope Benedict...

Creative Commons

18/38 ... Karl Lagerfeld

Getty Images

19/38 Justin Bieber...

Getty Images

20/38 ... Miley Cyrus

Getty Images

21/38 Roy Keane...

Getty Images

22/38 ... Former Iranian President Mahmoud Ahmadinejad

Getty Images

23/38 Ed Byrne...

Getty Images

24/38 ... Vicky Pryce

Getty Images

25/38 Ed Miliband...

Getty Images

26/38 ... Wallace

Creative Commons

27/38 Kim Jong Un...

Getty Images

28/38 ... Chipmunk Theodore

Creative Commons

29/38 Wayne Rooney...

Getty Images

30/38 ... Mr Potato

youtube.com

31/38 Robin Thicke...

Getty Images

32/38 ... Billy Ray Cyrus

Getty Images

33/38 Vladimir Putin...

Getty Images

34/38 ... Smeagol

youtube.com

35/38 Pope Francis...

Getty Images

36/38 ... Jonathan Pryce

Getty Images

37/38 Leonardo DiCaprio...

Getty Images

38/38 ... Caleb Followill

Getty Images
He's a "fervent Madonna fan"…
Apparently. Which explains, erm, absolutely nothing.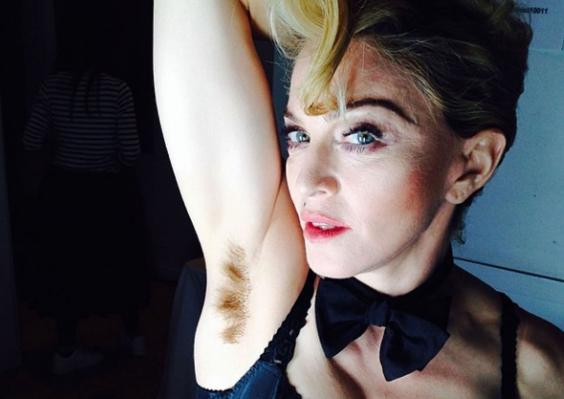 He allegedly played a racy "pass the ice cube" game with Geri Halliwell at a family wedding in 2009…
According to onlookers at the nuptials of his brother-in-law Toby Howell, the soon-to-be Chancellor indulged in a mouth-to-mouth frozen water game with the former Spice Girl at a "decidedly lively" wedding breakfast. Unfortunately, that one appears to have slipped the biographers.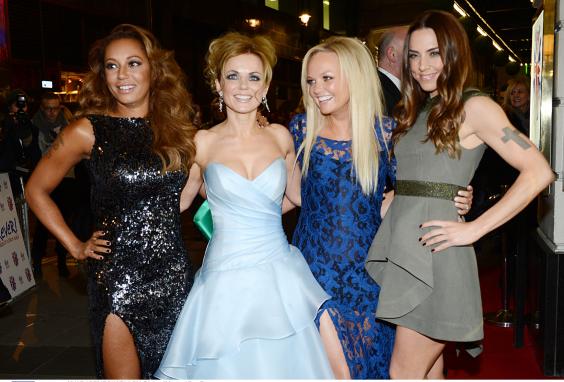 You're welcome.