The actor Gérard Depardieu has extended his world tour of political pariahs by popping up in an official Belarusian video receiving scything lessons from President Alexander Lukashenko, sometimes described as "Europe's last dictator".
The video was posted on the internet a day after Depardieu, 66, was placed on a blacklist by the Ukrainian government for supporting Russia's annexation of Crimea. The actor, who is a friend of the Russian President, Vladimir Putin, and received Russian citizenship in 2013, has previously made paid-for appearances or given endorsements for repressive regimes in Chechnya and Uzbekistan.
In the two-minute video, Depardieu and President Lukashenko are also seen driving a tractor and giving sugar lumps to a horse on the President's estate north of Minsk. In French, Depardieu says: "Belarus, what I've seen of it, is wonderful. It looks just like Switzerland. The roads are perfect. The houses are so neat."
President Lukashenko, 60, has ruled Belarus, a former Soviet republic, since 1994. He is standing for re-election in October and seems assured of another victory.
Belarus is one of the most diplomatically isolated countries in the world. Reporters sans Frontières ranks it 157th out of 180 in its world league table for freedom of expression and liberty of the press.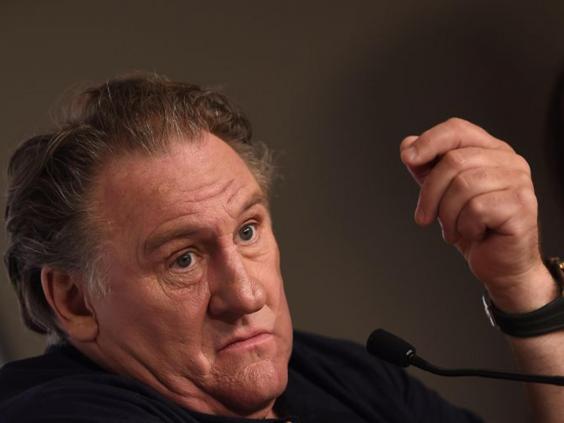 On its website, the Belarusian state-run TV station said Depardieu had "never imagined that he would ever meet a political leader so close to the soil and to agriculture as Alexander Lukashenko".
On Wednesday, Depardieu was one of 500 foreign figures blacklisted by Kiev for "speaking out in support of violating the territorial integrity and sovereignty of Ukraine". At a film festival in Latvia in 2014, the actor said: "I love Russia and Ukraine, which is part of Russia."
Although he announced in 2012 that he was leaving France and taking up residence in Belgium for political and tax reasons, Depardieu is still frequently seen in Paris.
Reuse content