Gérard Depardieu failed to turn up to the UK premiere of his new film, Welcome to New York, at Edinburgh Festival on 28 June, after pictures emerged of him downing pints the night before in a pub in Skye.
He was reportedly seen sampling an array of whiskies in the Am Praban Bar on the Sleat peninsula, while festival organisers prepared for his planned appearance as guest of honour the following evening. If the pictures are anything to go by, Depardieu was in good spirits as he teamed his beer with a plate haggis, gamely posing for photos.
The French actor was further photographed looking puzzled at what appears to be a fisherman's basket and also chatting to a bewildered bagpipe player.
Unsurprisingly, his no-show failed to impress festival organisers, who said he had "let the festival down very badly".
"We won't be pursuing this any further because the screening has already taken place - but there is some annoyance here," a spokesperson told The Scotsman.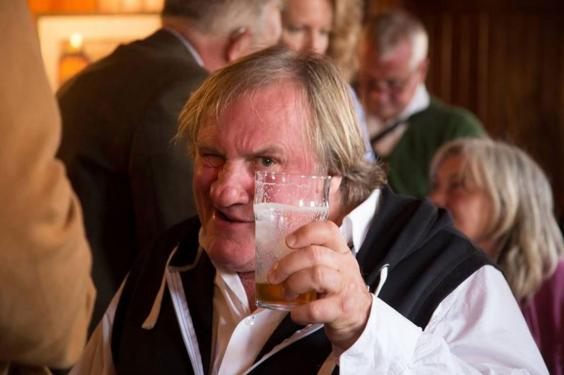 In 2011, Depardieu was accused of delaying a flight after drunkenly urinating on a plane. According to a passenger, he was told he couldn't use the toilet until the plane took off, to which "he stood up and did it on the ground".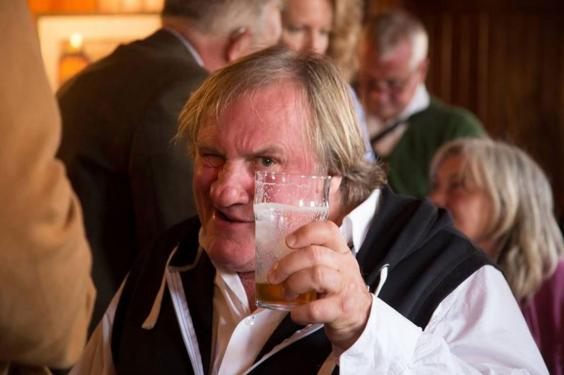 A representative for the air line, City Jet, confirmed that the incident had taken place, but couldn't give a name due to privacy reasons.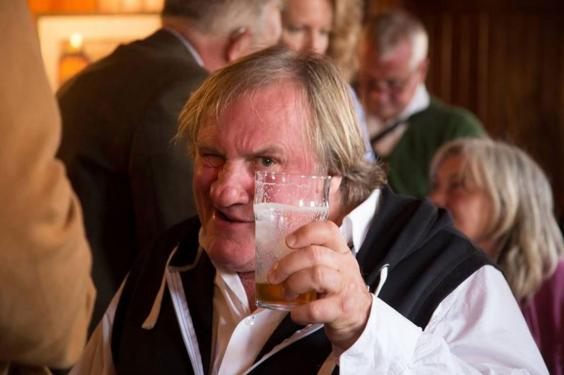 In more recent Depardieu news, he launched a Proud to be Russian line of watches in March, after being given a Russian citizenship last year. His passport was reportedly hand-delivered by Vladimir Putin himself.
Reuse content