He could write, he could play, and for a certain generation he was the voice behind some of the most memorable soft rock songs in history. Now Glenn Frey, a founder member and guitarist with The Eagles has died at the age of 67.
The band said that Frey, the voice of tracks such as Take It Easy, Tequila Sunrise and Lyin' Eyes, had died in New York city after becoming ill after complications of acute ulcerative colitis and pneumonia.
His death was confirmed in a message on the Facebook page of The Eagles.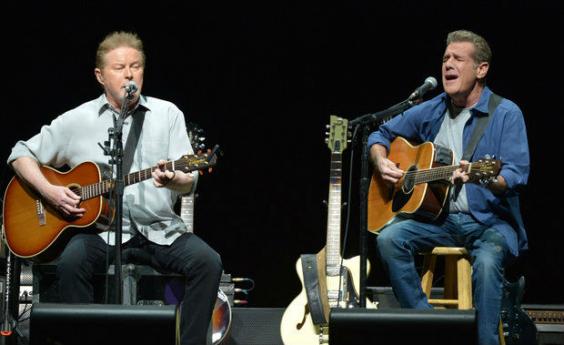 "It is with the heaviest of hearts that we announce the passing of our comrade, Eagles founder, Glenn Frey, in New York City on Monday, January 18th, 2016," it said.
"The Frey family would like to thank everyone who joined Glenn to fight this fight and hoped and prayed for his recovery.
"Words can neither describe our sorrow, nor our love and respect for all that he has given to us, his family, the music community & millions of fans worldwide."
Notable deaths in 2016
Notable deaths in 2016
1/33 Duke of Westminster

Billionaire landowner the Duke of Westminster, Gerald Cavendish Grosvenor has died on 9 August, aged 64

Rex Features

2/33 Christina Knudsen

Sir Roger Moore's stepdaughter Christina Knudsen has died from cancer on 25 July at teh age of 47

Getty Images

3/33 Caroline Aherne

The actress Caroline Aherne has died from cancer on 2 July at the age of 52

Getty Images

4/33 Christina Grimmie

Christina Grimmie, 22, who was an American singer and songwriter, known for her participation in the NBC singing competition The Voice, was signing autographs at a concert venue in Orlando on 10 June when an assailant shot her. Grimmie was transported to a local hospital where she died from her wounds on 11 June

Getty

5/33 Kimbo Slice

Former UFC and Bellator MMA fighter Kimbo Slice died after being admitted to hospital in Florida on 6 June, aged 42

Getty

6/33 Muhammad Ali

The three-time former heavyweight world champion died after being admitted to hospital with a respiratory illness on 3 June, aged 74

Getty Images

7/33 Sally Brampton

Brampton who was the launch editor of the UK edition of Elle magazine has died on 10 May, aged 60

Grant Triplow/REX/Shutterstock

8/33 Billy Paul

The soul singer Billy Paul, who was best known for his single "Me and Mrs Jones", has died on 24 April, aged 81

Noel Vasquez/Getty Images

9/33 Prince

Prince, the legendary musician, has been found dead at his Paisley Park recording studio on 21 April. He was 57

10/33 Chyna

WWE icon Joan Laurer dies aged 45 after being found at California home on 20 April

11/33 Victoria Wood

The five-time Bafta-winning actress and comedian Victoria Wood has died on 20 April at her London home after a short illness with cancer. She was 62

12/33

The entertainer and former husband of Liza Minnelli, David Gest has been found dead on 12 April in the Four Seasons hotel in Canary Warf, London. He was 62-years-old

PA

13/33 Denise Robertson

Denise Robertson, an agony aunt on This Morning for over 30 years, has died on 1 April, aged 83

14/33 Zaha Hadid

Dame Zaha Hadid, the prominent architect best known for designs such as the London Olympic Aquatic Centre and the Guangzhou Opera House, has died of a heart attack on 31 March, aged 65

2010 AFP

15/33 Ronnie Corbett

British entertainer Ronnie Corbett has passed away on 31 March at the age of 85

2014 Getty Images

16/33 Imre Kertesz

Hungarian writer and Holocaust survivor Imre Kertesz, who won the 2002 Nobel Literature Prize, has died on 31 March, at the age of 86

REUTERS

17/33 Rob Ford

Rob Ford, the former controversial mayor of Toronto, has died following a battle with a rare form of cancer. The 46-year-old passed away at the Mount Sinai Hospital in Toronto on 22 March

18/33 Joey Feek

Joey (left) passed away in March after a two-year cancer illness. She was part of country music duo, Joey + Rory, with her husband Rory (right)

Jason Merritt/Getty Images

19/33 Umberto Eco

Italian writer and philosopher Umberto Eco died 19 February 2016 aged 84

EPA

20/33 Harper Lee

Harper Lee, the American novelist known for writing 'To Kill a Mockingbird', died February 19, 2016 aged 89

2005 Getty Images

21/33 Vanity

Vanity, pictured performing in 1983, died aged 57

REX Features

22/33 Dave Mirra

The BMX legend's body found inside truck with gunshot wound after apparent suicide aged 41

23/33 Harry Harpham

The former miner became Sheffield Labour MP in May after many years as a local councillor. He died after succumbing to cancer, at the age of 61.

24/33 Dale Griffin

The Mott the Hoople drummer died on January 17, aged 67

REX

25/33 Rene Angelil

Celine Dion's husband and manager Rene Angelil has lost his battle with cancer on 14 January, aged 73

2011 Getty Images

26/33 Alan Rickman

Legendary actor Alan Rickman has died on 14 January at the age of 69 after battle with pancreatic cancer. He is largely regarded as one of the most beloved British actors of our generation with roles in Love Actually, Die Hard, Michael Collins, and Robin Hood: Prince of Thieves and an illustrious stage career

2015 Getty Images

27/33 Maurice White

The Earth, Wind & Fire founder died aged 74. The nine-piece band sold more than 90 million albums worldwide and won six Grammy awards

28/33 Lawrence Phillips

Former NFL star found dead in prison cell on 13 January in suspected suicide, aged 40

AFP/Getty Images

29/33 Brian Bedford

Tony award-winning actor and voice of Robin Hood has died on 13 January, aged 80

Getty Images

30/33 David Bowie

The legendary singer passed away on 11 January, aged 69, alongside his family, after living with cancer for 18 months

Getty Images

31/33 David Margulies

The veteran actor, most famous for his role in Ghostbusters, has died in New York on 11 January, aged 78

Getty Images

32/33 Michael Galeota

Former Disney child star has been found dead in LA apartment on 10 January, aged 31

33/33 Christy O'Connor Jnr

Irish Golfer who became a Ryder Cup hero after a spectacular final hole in 1989, has died on 6 January, aged 67

2005 Getty Images
The message – signed by Cindy Frey, Taylor Frey, Deacon Frey, Otis Frey, and band members Don Henley, Joe Walsh, Timothy Schmit, Bernie Leadon and Irving Azoff - said Frey succumbed to complications from rheumatoid arthritis, acute ulcerative colitis and pneumonia.
It is with the heaviest of hearts that we announce the passing of our comrade, Eagles founder, Glenn Frey, in New York...
Frey, who played both guitar and keyboards as well as singing, formed The Eagles with Henley, a drummer, in Los Angeles in the early 1970s. Also in the band were guitarist Bernie Leadon and bassist Randy Meisner. 
They would become a top act over the next decade, embodying the melodic California sound, said the Associated Press, and both the band's  greatest hits collection from the mid-1970s and Hotel California are among the best-selling albums in history.
Frey was born in Detroit and was raised in its suburbs. After the Eagles' 1980 breakup, he launched a successful solo career, recording numerous hits, among them The Heat Is On and You Belong to the City.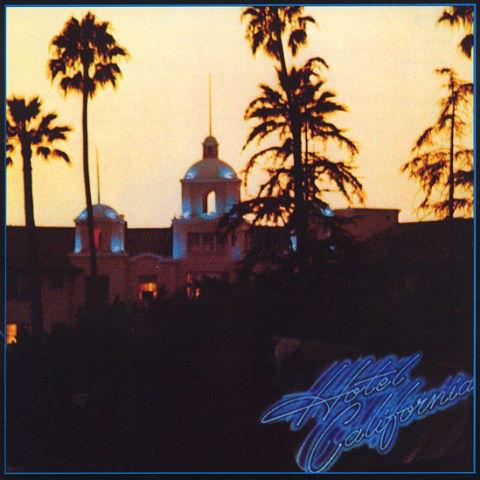 The band reunited in 1994 and were one of the world's most popular concert acts. The band, which for years was made up of Frey, Henley, Joe Walsh and Timothy B Schmit, was supposed to have been honoured at the Kennedy Centre in Washington DC last month. But the appearance was postponed because of Frey's health problems.
Frey met up with Henley, Meisner and Leadon while all were trying to catch on in the Los Angeles music scene, and for a time the four backed Linda Ronstadt.
They also befriended such other Los Angeles-based musicians as Jackson Browne and JD Souther, who would collaborate on New Kid in Town and other Eagles songs.
While they harmonised on record, the band often fought. Leadon and Meisner departed after run-ins with Frey, and guitarist Don Felder, who had joined the group in 1974, ended up in legal action with the Eagles. Frey and Henley also became estranged for years, their breach a key reason the band stayed apart in the 1980s.
Henley had vowed the Eagles would reunite only when "hell freezes over" which became the name of the 1994 album they at one time had never imagined making.  
Reuse content