Gordon Willis has died aged 82.
The cinematographer served as director of photography for The Godfather, Annie Hall and Manhattan.
"This is a momentous loss," American Society of Cinematographers President Richard Crudo told Deadline. "He was one of the giants who absolutely changed the way movies looked."
His style was characterised by his ability to use shadow and underexposed film, and his preference for filming just before twilight – when light is often warm and golden. Fellow cinematographer Conrad Hall consequently dubbed him the "Prince of Darkness".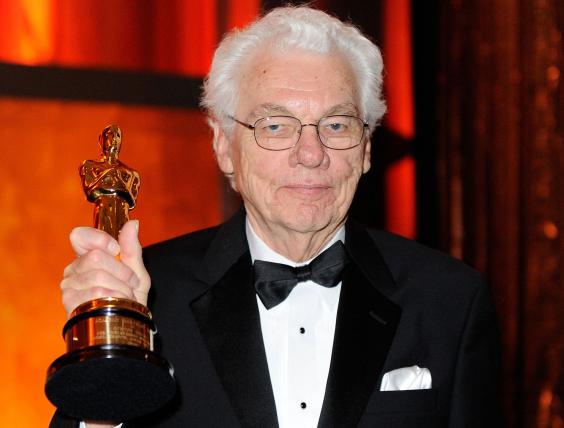 In 2010 he was celebrated with an honorary lifetime achievement Oscar. He was also nominated for Academy Awards for Woody Allen's Zelig and Francis Ford Coppola's The Godfather: Part III. Coppola once said that Willis had a "natural sense of structure and beauty, not unlike a Renaissance artist".
Although is perhaps best known for his work on The Godfather, he most extensively worked with Allen – with whom he made eight films, including The Purple Rose of Cairo, Interiors, Stardust Memories and Broadway Danny Rose.
Born in 1931 in New York, Willis first entered the entertainment business as a make-up artist for Warner Brothers. During the Korean War, Willis served in the air force, managing to join the Air Force Photographic and Charting Service in a motion picture unit, where he learnt all he could about the film world.
Upon leaving the air force, he started working on adverts and documentaries before making his move into film with End of The Road in 1970.
He retired following 1997 action thriller The Devil's Own, which starred Brad Pitt and Harrison Ford.
"I got tired of trying to get actors out of trailers, and standing in the rain," Willis said of his decision to bring his career to a close.
Reuse content