Today Grace of Monaco opens in cinemas, with Nicole Kidman in the title role.
The film has attracted mixed reviews from critics and has been outright slated by the the royal Monégasques, who released the following statement:
"The princely family does not in any way wish to be associated with this film, which reflects no reality, and regrets that its history has been misappropriated for purely commercial purposes."
So if Nicole Kidman's doesn't shed enough insight into one of the world's most famous and pored-over princesses, who was the seemingly serene woman behind the status and glamour?
In pictures: Grace Kelly

In pictures: Grace Kelly

1/20 Grace Kelly in 1930
2/20 Grace Kelly in 1941

Grace Kelly, aged 12 in 1941

3/20 Grace Kelly, John Ford, Clark Gable in 'Mogambo', 1953

Kelly with Clark Cable in 1953 on the set of Mogambo

4/20 Grace Kelly and James Stewart in 'Rear Window', 1954
5/20 Grace Kelly and Anthony Dawson star in 'Dial M for Murder', 1954
6/20 Grace Kelly on the set of 'To Catch a Thief, 1955
7/20 Grace Kelly in 'Swan', 1956
8/20 Grace Kelly, Marlon Brando with her Academy Award for 'Country Girl', 1955
9/20 US actor Gregory Peck with Grace Kelly(R), awarded Favorite Actress for 'Henrietta' and Jean Simmons, named Best actress in a Musical Comedy during the 10th Annual Golden Globe Award in Hollywood in 1956
10/20 Bing Crosby, Grace Kelly, Frank Sinatra, 1956
11/20 Prince Rainier III of Monaco and his fiance US actress Grace Kellyin 1956
12/20 Prince Rainier III of Monaco and US actress and princess of Monaco Grace Kelly on their wedding day in 1956

Prince Rainier III of Monaco and US actress and princess of Monaco Grace Kelly on their wedding day in 1956

13/20 Wedding in Monaco, Prince Rainier, Grace Kelly, 1956
14/20 Prince Rainier of Monaco and Princess Grace, pregnant of their son Albert, playing with their dog in 1957
15/20 Prince Rainier of Monaco holding his daughter Caroline and Princess Grace present their new-born son Albert (in her arms), 1958
16/20 Prince Rainier and Princess Grace of Monaco and children Caroline (on top) and Albert slide down a road in Switzerland during winter vacations in 1960
17/20 Prince Rainier III of Monaco, his wife Princess Grace and their children Prince Albert, Princess Caroline (L) and Princess Stephanie (C) in Monte Carlo, 1976

Prince Rainier III of Monaco, Princess Grace and their children Prince Albert, Princess Caroline (L) and Princess Stephanie (C) in Monte Carlo, 1976

18/20 Princess Grace of Monaco, 1977
19/20 Princess Grace of Monaco at home in 1981
20/20 Princess Grace de Monaco in 1982

 
Grace Kelly's rise to royalty wasn't an endearing rags-to-riches story. She was born to an affluent, happy family in Philadelphia, the third of four children. Her parents were both highfliers;  her mother was the first woman to head the Physical Education Department at the University of Pennsylvania and her father was an Olympic gold-winning sculler, who made his money through his construction company which became the largest such enterprise on the East Coast. Later, President Roosevelt appointed him as National Director of Physical Fitness.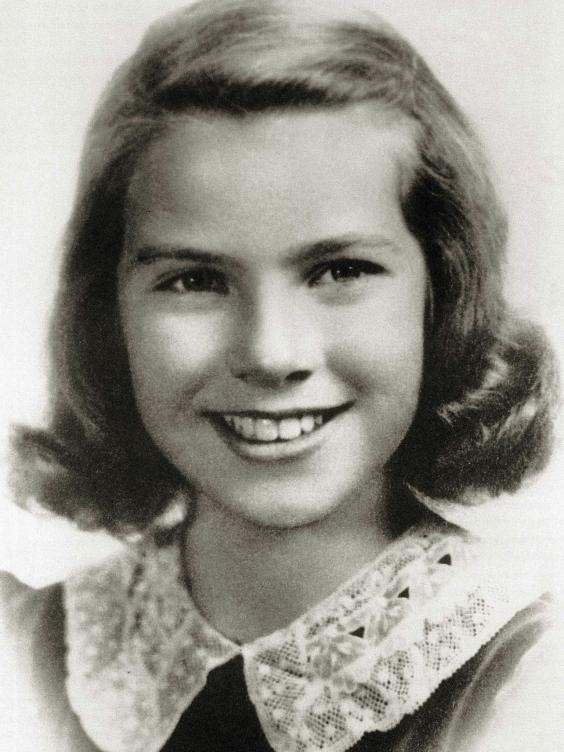 So far, so comfortable. Kelly was sent to the best schools, but surprised her parents by deciding to go into acting, which they deemed "a slim cut above streetwalker". She persevered and started in theatre, before television and eventually film, making her cinema debut with High Noon where she starred alongside Gary Cooper.
A seven-year contract with MGM followed, and director John Ford said that the young actress showed "breeding, quality and class". She went onto captivate audiences through her performances in High Society, Mogambo, To Catch A Thief and Rear Window. She only featured in 11 films during her entire career, yet still successfully attained icon status even today. Kelly was the reason for Alfred Hitchcock's love of cool, reserved blondes, captured on screen by the long-suffering Tippi Hedren.
Beautiful, remote and graceful, she remained an enigma, earning her the unfavourable title of 'ice princess'.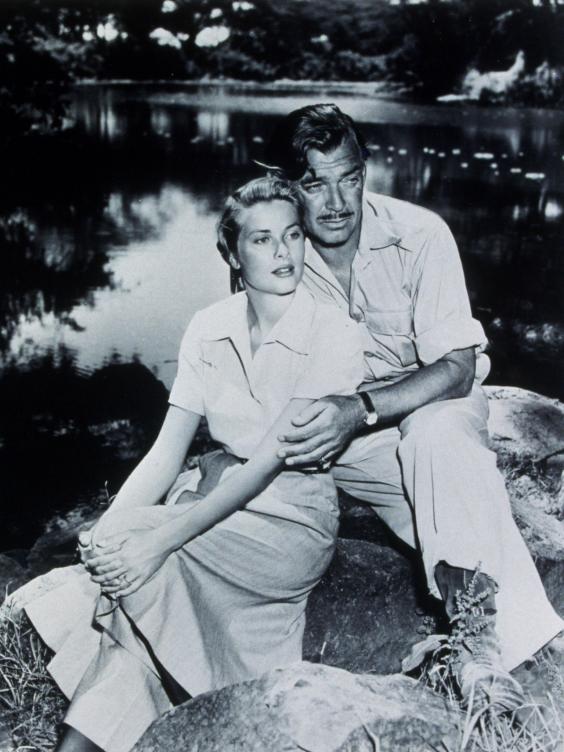 There has been much speculation over her love life and prior to her marriage. She is rumoured to have had romances with several of her leading men, many of whom were married (allegedly including David Niven and Ray Milland). She also had a dalliance with the debonair Clark Cable, who she met on the set of Mogambo.
"What else is there to do if you're alone in a tent in Africa with Clark Gable?" she once asked.
But then she met Prince Rainier III of Monaco while in Cannes for the film festival in 1955. She was, at that point, a Hollywood star, and Rainier was entranced, so they set into motion a formal courtship. The couple were married in April 1956, with guests including Cary Grant, Ava Gardner and David Niven.
The event was recorded and played in cinemas, which freed her from her acting contract. She dropped film-making altogether in a bid to become a full-time princess. Rainier banned her films from showing in Monaco and she was forced to reject an offer from Hitchcock to star in Marnie after public outcry in Monaco that a princess should do such a thing.
Her marital happiness is also a subject of controversy. There have been rumours of Rainier's infidelity and of Kelly's isolation and loneliness: a bird in a gilded cage-type situation. Nothing, however, was ever publicly confirmed.
As far as the facts go, Kelly led the life most respecting royals are seen to – one of abject glamour, decorum and poise, albeit at the cost of total freedom. She busied herself with charity work and became one of the first high-profile names to support and speak on behalf of La Leche League, an organisation that advocates breastfeeding.
As we all know, Kelly's life ended prematurely in 1982 – in a car accident after she suffered a stroke. Her youngest daughter, Stephanie, was in the vehicle too at the time, although she survived. Kelly's funeral was watched by 100million around the world.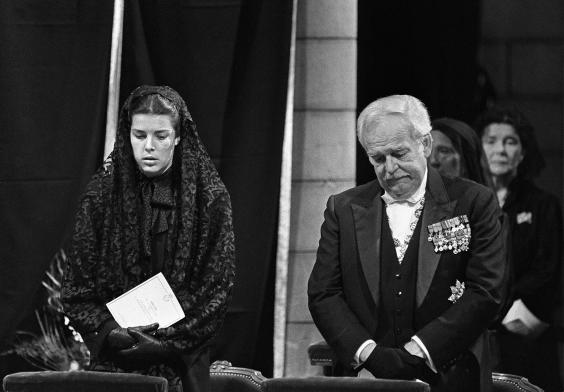 "Grace brought into my life, as she brought into yours, a soft, warm light every time I saw her, and every time I saw her was a holiday of its own," said actor James Stewart in his eulogy.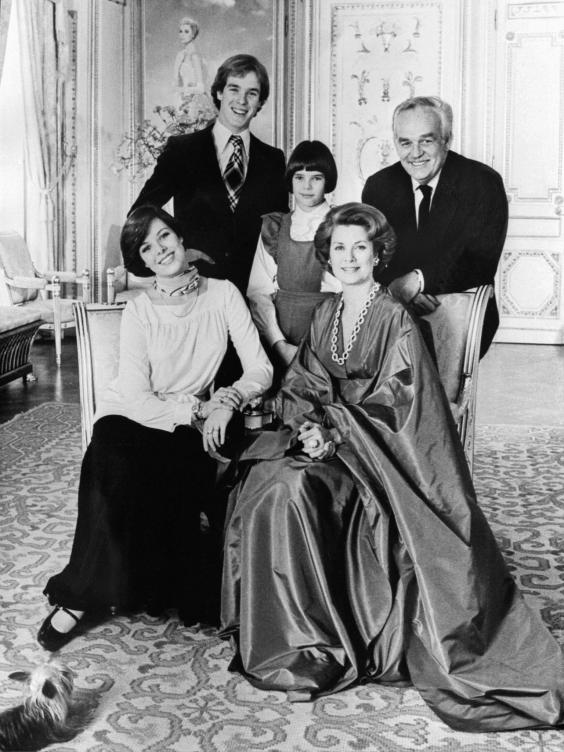 But perhaps the secret to Kelly's appeal is her mysteriousness; we'll never find out if she was at heart a promiscuous actress who was suppressed by royalty, or whether she determinedly wanted such status all along. She was as far from ordinary as there could possibly be and few famous faces today manage such elegance and reserve.
Kelly is still, as she was then, untouchable.
Reuse content