Rebekah and Charlie Brooks may now be returning to the Oxfordshire village which once resounded to the lavish parties thrown by Britain's power-brokers, following their acquittal on phone hacking related charges.
But the halcyon days when David Cameron would dine with the Brookses at their converted barn whilst Jeremy Clarkson played court jester at gatherings of an elite nexus from the worlds of showbusiness, politics and PR seem very distant.
For locals in the bucolic rural idyll, the all-night 2011 Summer party thrown by public relations guru Matthew Freud and his wife Elisabeth Murdoch, daughter of Rupert, at their nearby Burford Priory home, attended by Lord Mandelson, Michael Gove and David Miliband, marked the final hurrah of the "Chipping Norton set".
The next day, the story that the News of the World had hacked Milly Dowler's phone broke. From that moment on the PM, whose family seat is in the nearby village of Dean, couldn't move fast enough to disassociate himself from Brooks, the News International chief and her husband, Charlie, a racehorse owner and Etonian pal of Cameron's.
Hacking trial: The verdicts in full
Hacking trial: The verdicts in full
1/7 Rebekah Brooks

The former News of the World editor and News International chief executive has been cleared of conspiracy to hack phones; misconduct in public office for allegedly signing off payments to a Sun journalist's 'number one military contact' between 2004 and 2012; conspiracy to pervert the course of justice after seven boxes were allegedly removed from the NI archive just days before 2011 arrests

2/7 Andy Coulson

Former News of the World editor and Downing Street spin doctor guilty of conspiracy to hack phones from 2000 to 2006. The jury failed to reach a majority verdict on charges of conspiracy to commit misconduct in a public office by allegedly paying police officers for two royal directories. He could face a retrial.

3/7 Stuart Kuttner

Retired managing editor cleared of involvement in phone-hacking conspiracy spanning six years

Reuters

4/7 Cheryl Carter

Brooks' former personal assistant, cleared of conspiracy to pervert the course of justice by removing seven boxes from the News International company archive just days before she was arrested in 2011

5/7 Charlie Brooks

Racehorse trainer and Rebekah Brooks' husband, cleared of perverting the course of justice around the time of police searches in July 2011

6/7 Mark Hanna

Former News International director of security, cleared of perverting the course of justice

7/7 Clive Goodman

The former News of the World royal editor, could face a retrial after the jury failed to reach a verdict on charges of committing misconduct in public office for allegedly paying police officers for two royal directories
The ultimate social network, whose extended members include Blur bassist and cheese-farmer Alex James, a group suspected of carving up British public life at their decadent soirees, soon splintered. 
"We held the launch of Charlie's novel, Citizen, and it was the perfect Cotswolds evening," recalled Patrick Neale, co-owner of the Jaffe & Neale bookshop on Chipping Norton's High Street.
"The Prime Minister and Jeremy Clarkson came, there were mock fairground rides and Tatler gave the party. I think people will be more cautious about throwing lavish parties now."
The demise of the social scene, centred around the villages which circle the market town's 17th century almshouses and pubs, is compared to the conclusion of The Great Gatsby, a requiem for another period of louche hedonism. "If you burn bright, you often disappear," said Mr Neale. "Perhaps it's better to smoulder."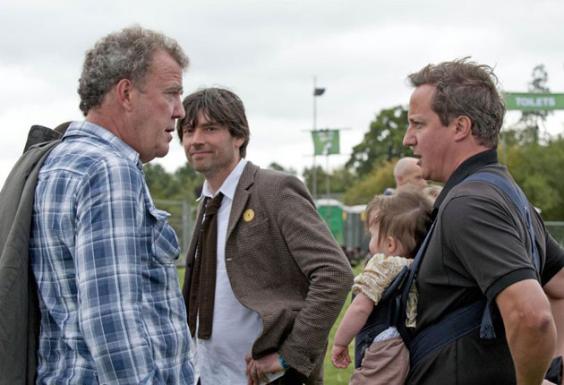 However Chipping Norton does not regret its years in the spotlight. "I think there is jealousy from people in London that this scene wasn't happening in the Groucho Club," said Mr Neale, who regularly serves Samantha Cameron and her children in the bookshop which doubles as a cafe. "There are some wealthy people here and it's not too surprising that they throw parties. I personally have never been a fan of ostentatious behaviour though."
For the drinkers in Chequers, an oak-floored medieval pub off the High Street, which was once a haunt of the Brookses, who live in the village of Churchill a couple of miles away, the Chipping Norton set was always one big party to which they were never invited.
"It's as remote as China to us here," said Nick, nursing a drink with friends. "Perhaps they all sat in a damp cellar plotting the future of the world? I think Coulson has been made a sacrificial lamb thrown out to help the Establishment survive."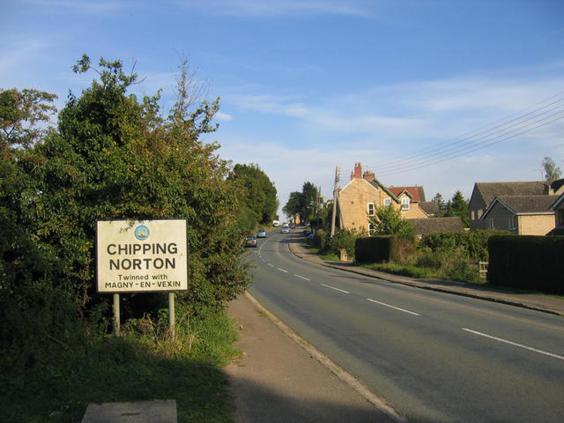 The suburban Andy Coulson, they note, the one figure convicted, was only ever a visitor to the soirees and, unlike Cameron and Mr Brooks, was never to the Manor born.
The legacy of the "set" is a Friday afternoon influx of Notting Hill media types who flock to the market town as a substitute for real rural living. "It's affordable housing we need here," said Maureen, another Chequers customer.
At the Kingham Plough pub, where Rupert Murdoch and Rebekah used to dine, landlady Emily Watkins declines to discuss her famous clientele. "It's ordinary people here for the most part. It's beautiful countryside and Chipping Norton has become a foodie destination," she said.
Will the "set" be reunited now the Brookses can return to village life with their two year-old daughter? Few have warm words towards Mrs Brooks, who is not a regular shopper at "Chippy"'s Sainsburys, where Mr Cameron is frequently spotted.
Phone hacking doesn't feature in local gossip – but turf watchers in Chequers are still fascinated by the feud between Mr Brooks and former champion jockey John Francome after Charlie ran off with his wife.
Video: Brooks cleared of phone-hacking charges
Local gossip has it that the Brookses and Clarkson enjoy a private room at the other Chequers pub in Churchill, where the Top Gear host is allowed to smoke indoors.
If a public rapprochement is to take place, the Cornbury Music Festival, in a fortnight, could be the venue. Cameron regularly attends the event, in his Whitney constituency but was careful not to bump into Mrs Brooks last year. Observers say he spoke to Coulson though in the VIP area. Circumstances may dictate that it is Mrs Brooks who receives Cameron's counsel next month.