Parks and Recreation producer Harris Wittels has died aged 30 after a possible drugs overdose.
He was found dead at his home in Los Angeles at around noon on Thursday. Police said the death is being investigated as a possible drug overdose but the Los Angeles County coroner's office will determine the exact cause.
Wittels worked as a writer and executive producer on Parks and Recreation and also made occasional acting appearances on the US television comedy show.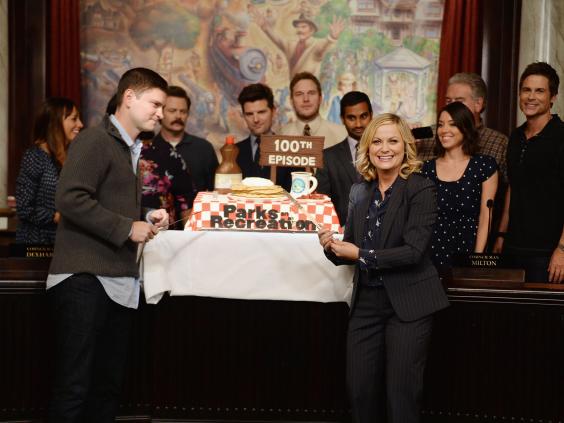 His death came only days before the finale of the seventh series, due to be its last, starring Amy Poehler.
Wittels had talked about his struggles with drug abuse in a podcast last autumn, saying he first tried illegal substances when he was 12 but that recreational usage intensified after a break-up.
He revealed that he attended a rehabilitation clinic for heroin addiction and also used prescription drugs to keep his stress during busy work periods under control.
Wittels started his career performing stand-up comedy and wrote for other shows including The Sarah Silverman Programme and Eastbound & Down.
He was also known for popularising the term "humblebrag" with his Twitter account of the same name, which eventually became the book Humblebrag: The Art Of False Modesty.
The comedian used it to mock celebrities and others who masked their boasting with self-deprecation.
As news of his sudden death spread, Wittels' former colleagues and stars of his show took to Twitter to pay tribute.
Goddammit. Addiction takes another. Goodbye Harris Wittels, you were so funny and so sweet. It's a pleasure to have known you. #ParksandRec

— Rob Lowe (@RobLowe) February 20, 2015
Harris Wittels — funny, talented, and gone too soon. He will be dearly missed. xo pic.twitter.com/Crux0Q13Wb

— AmyPoehlerSmartGirls (@smrtgrls) February 20, 2015
Don't know what to say. Harris Wittels was a fantastic writer I had the pleasure to work with at Parks and Rec. So so sad. RIP Harris.

— billy eichner (@billyeichner) February 20, 2015
Rest in peace, @twittels. The comedy community mourns.

— Ken Jeong (@kenjeong) February 20, 2015
You will be so missed Harris Wittels...RIP to a wonderful person and a brilliant comedian.

— Jessica St. Clair (@Jessica_StClair) February 20, 2015
Harris Wittels was entirely responsible for getting me sober and I'm eternally grateful. I'll love you forever, Harebones. RIP @twittels.

— Mel Gabor (@melgabored) February 20, 2015
Additional reporting by AP
Reuse content