One presumably balmy day, back in 1983, Hilary Mantel – the award-winning author of Wolf Hall and Bring Up The Bodies – saw Margaret Thatcher, exposed and unguarded, in the window of her flat in Windsor.
It was then that she imagined pulling out a gun and shooting her.
"Immediately your eye measures the distance," she told the Guardian, apparently mimicking a pistol with her hand. "I thought, if I wasn't me, if I was someone else, she'd be dead."
The recollection has provided the basis for a controversial short story, aptly titled The Assassination of Margaret Thatcher: August 6 1983.
It was originally set to be published by the Daily Telegraph, but the paper axed the exclusive after it feared readers would find the concept all too harrowing.
Not that Mantel's sheer detest of the former British PM should come as a surprise – she's been more than candid about her hatred of the "anti-feminist" whom she branded a "psychological transvestite".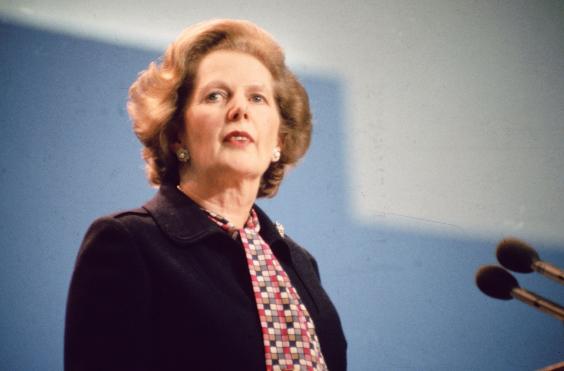 "When I think of her, I can still feel that boiling detestation," she continued.
"She did long-standing damage in many areas of national life, but I am not either of those people in that room [the two characters]. I am standing by the window with the notebook.
"I never voted for her, but I can stand back and appreciate her as a phenomenon. As a citizen I suffered from her, but as a writer I benefitted."
She went on to draw some comparisons between Thatcher and another historic character she's rather fond of fantasising about – Thomas Cromwell.
"She imitated masculine qualities to the extent that she had to get herself a good war. The Falklands was great stuff – limited casualties, little impact on the home front and great visual propaganda. I am not suggesting this was conscious. I suspect Thatcher was the last person in the world to be able to examine her inner life, but she could sell a myth.
"The idea that women must imitate men to succeed is anti-feminist. She was not of woman born. She was a psychological transvestite."
The story, she said, took her three decades to write – and she waited for Thatcher to die first, too.
"I am concerned with respect, I'm not concerned with taste," she concluded.
"I would have happily concluded the story in her lifetime but couldn't – it was my technical difficulty, not any delicacy. I believe in walking that line. You mustn't be too timid to risk getting it wrong."
The Assassination of Margaret Thatcher: August 6 1983 will be available to publish on 30 September and is part of Mantel's first short story collection in 11 years.
Reuse content