Hillary Clinton has condemned the "outrageous sexism" faced by Julia Gillard and praised her for giving "chapter and verse" on misogyny in her famous 2012 speech.
The former US Secretary of State was speaking to Australia's ABC network promoting her new memoir, Hard Choices.
While she was Prime Minister of Australia, Gillard accused Tony Abbott - then the opposition leader - of misogyny in Parliament.
The speech went on to receive millions of hits on YouTube. Gillard had been pilloried by the opposition for being unmarried and childless, once being called "barren".
Clinton said: "The speech that Prime Minister Gillard gave about misogyny was very striking to me, because she did go chapter and verse...I just don't think there is a place for sexism in our politics."
She said she was most surprised by the fact it was given at all.
"Often times when women are treated in a sexist way, when comments are made - whether it be about their appearance, their hair, their body, their marital status, whatever it might be - you just swallow it," she told ABC.
"You go on, you try not to let it bother you, maybe you deflect with humour, all of which are good tactics.
"But she just went right at it, and I respected that. I thought it was an important statement from a woman leader to make clear that this was behaviour that should not be tolerated."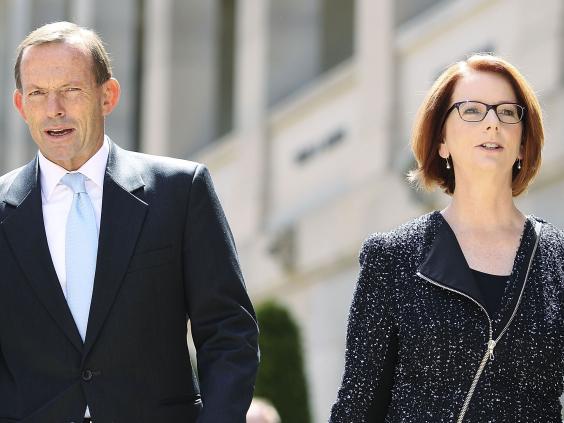 In another interview, with a German magazine, Clinton said the US should have a female President, whether or not it is her.
"We are way behind you in Germany on this," she told Stern magazine.
"Of course I want the USA to have a woman leader soon as well and I will do all I can for that to happen, though I don't know yet if it will be me."
Clinton, the wife of former President Bill Clinton, is widely tipped to run for the White House in 2016.
Additional reporting by Reuters
Reuse content