Hugh Jackman shared his second skin cancer scare on Instagram yesterday.
The Australian actor revealed he has been treated again for the disease and urged his fans to protect themselves with sunscreen.
"Another Basel Cell Carsinoma. All out now," he wrote on Instagram, next to an image of his face with a plaster over his nose.
He thanked his doctors, Dr. Albom and Dr. Arian, before adding: "PLEASE! PLEASE! WEAR SUNSCREEN!"
Basel-cell carcinoma is the most common form of cancer, according to the Skin Cancer Foundation. Almost 3million cases are diagnosed in the US each year. It rarely spreads, but can be disfiguring if allowed to grow.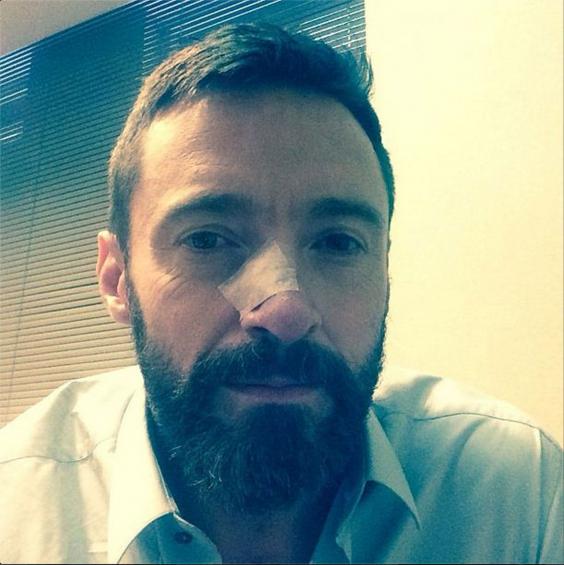 The 45-year-old announced news of his first cancer scare last November, when he posted a similar image on Instagram describing how his wife had encouraged him to get the "mark" checked.
Jackman will hit the big screen once again this month when his latest film, X-Men: Days of Future Past, arrives in cinemas on 23 May. He will host the Tony Awards on 8 June.
His next role will see him play Blackbeard in a new retelling of Peter Pan, due for release in 2015.
Read more: Interview with Hugh Jackman
Jackman tips Channing Tatum for Wolverine role
Jackman's first cancer scare warning