British actor Idris Elba has become the first man ever to grace the front page of Maxim magazine solo in the magazine's history.
Elba, who grew up in London, will appear on the front of the US magazine's September issue, in the spot usually reserved for scantily-clad actresses, models and sportswomen.
Men have appeared on the magazine's cover before, but always alongside a woman.
Elba's appearance on the front cover is part of the magazine's re-branding process, led by Editor Kate Lanphear, who joined in September last year.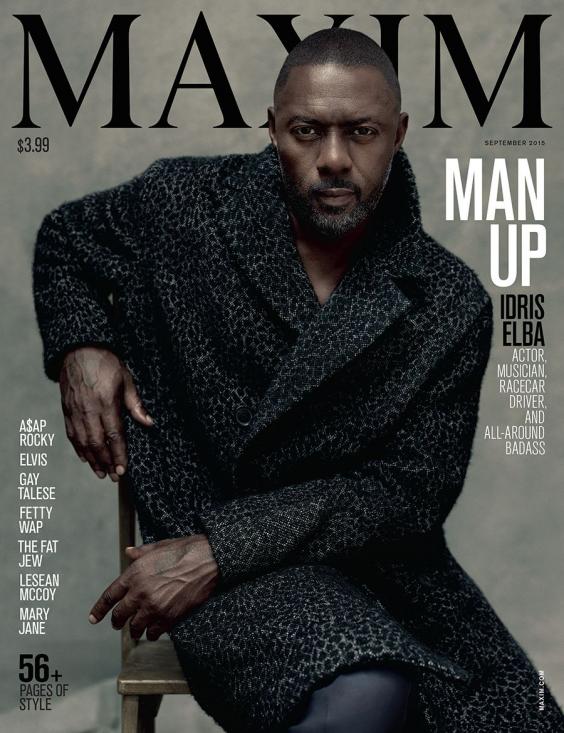 The magazine has moved from lads' mag territory into slightly higher-brow content, still focusing on its core subject matter, but broadening its range into areas like style and culture. The UK edition of the print magazine closed in 2009.
Speaking to Racked magazine, she said: "We've never in US Maxim history had a man on the cover solo. This is the very first time, and there was no one else in the world more badass than Idris."
As well as a successful acting career (it's been said that he has a good chance of being the next James Bond), Elba is also a DJ, musician, and earlier this year broke the British land speed record, getting up to 180mph over the course of a mile, smashing Sir Malcolm Campbell's previous record, which had stood since 1927.
Reuse content