The Inbetweeners film sequel has enlisted a new object of lust to its cast list in the form of Emily Berrington.
The entertainingly crude, awkward and well-observed foursome have had love interests throughout both the series and the first film – even if the female in question remained completely ambivalent – and Berrington, who plays Katie, is character Will's unfortunate new crush.
Although she's still a little-known name, Berrington has also acted in 24: Live Another Day, as the daughter of a fanatical terrorist, as well as appearing in TV costume drama The White Queen.
So who is the girl to take Carli D'Amato's place as the Inbetweeners' latest leading lady? Without further ado, we present an assorted array of facts on the 27-year-old British actress.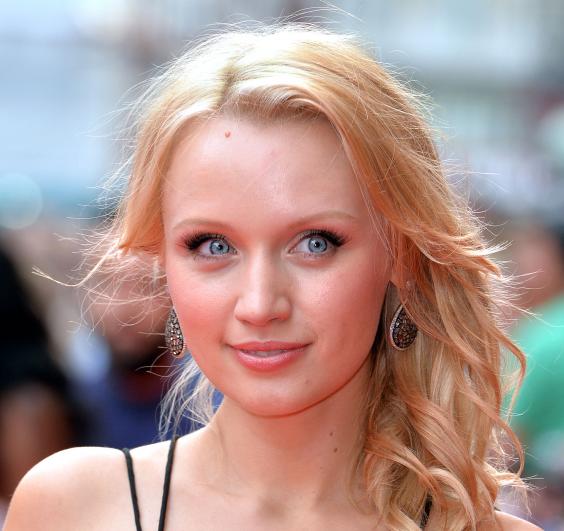 She was "shy" as a child. Like most actresses…
"When I was little, I was actually really shy," Berrington told Vogue. "I really enjoyed doing school plays, but I found the whole thing terrifying. I cried myself to sleep once because I thought my teacher was going to give me the lead role. I never imagined acting was a viable career."
We can't tell you what what that may factually mean sadly, but we can confirm that her parents are social workers and her sister works at Vogue.
She went to the same school as Daniel Craig and Orlando Bloom...
The acting career came later; first she studied Development Geography at Kings College in London, then enrolled at Guildhall School of Music and Drama where Daniel Craig and Orlando Bloom trained.
She started her career at the House of Commons...
Berrington studied Development Geography at Kings College in London, before landing a job in the House of Commons working as a case worker for Labour MP Siobhain McDonagh.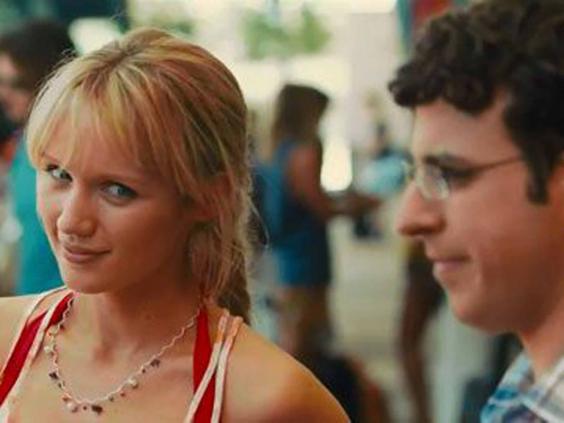 She found politics to be women-unfriendly...
"Politics is terrifying, very masculine and not particularly encouraging to young blonde women – as a career that is – and it was only when I was working in parliament that I thought to myself, "Well, this is a tough industry,'" she told the Daily Mail.
She was brave enough to go nude in her professional debut...
She went completely naked in theatre production Children's Children at the Almeida Theatre in 2012 and appeared topless in Jane Shore in 2013  TV costume drama, The White Queen. "I have no regrets about doing it, but it's definitely informed further choices," she told The Independent. "Maybe made me slightly cautious about it since. But of course it limits the parts. And unfairly it is girls that get asked to do it."
She embarrassingly ran into a brick wall on her first day of filming 24...
"Kiefer (Sutherland) was running behind me and I was thinking, 'This is the coolest moment of my life,' and then bang, I was on the floor. Not quite the first impression I was hoping for!" she told Vogue.
Inbetweeners 2 film stills
Inbetweeners 2 film stills
1/7 Inbetweeners 2 Picture Preview

Jay pretends to be King for a day as he continues bluffing about his sexual conquests

2/7 Inbetweeners 2 Picture Preview

The boys join Jay on his gap year as he drives around Australia, the 'sex capital of the world'

3/7 Inbetweeners 2 Picture Preview

Will tried to impress his new love interest, Katie

4/7 Inbetweeners 2 Picture Preview

The four lads don their shorts for a bonza time down under

5/7 Inbetweeners 2 Picture Preview

The four boys enjoy the Australian outback

6/7 Inbetweeners 2 Picture Preview

Maybe Jay will finally actually lose his virginity?

7/7 Inbetweeners 2 Picture Preview

The goofy gang pictured outside Sydney Opera House
She is in a relationship with actor Ben Lloyd-Hughes...
Lloyd-Hughes played Josh in Skins and also acted in film Divergent earlier this year. "Ben is lovely and it does feel like a time where anything can happen for us both and everything is very exciting," she told the Daily Mail. "But I think the good thing is that we both know that every time you have that feeling of, 'Oh, my life has changed for ever' it will only be a few months before you are back on the sofa in your pyjamas eating crisps and worrying."
She only joined Twitter this month...
So if you want to see blurred pictures of the Inbetweeners 2 premiere you know where to go.
Reuse content